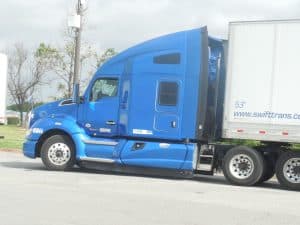 Potato shipments in good numbers are now coming out of Kern County, California, as well as from Eloy, Arizona and continuing until early July.
Following a recent shipping gap in late May,   Kern County potato shipments should be relatively strong they peak in June and continue until about July 10th.
These California spud loading typically begin  in late April or early May and last for about two months.   This year, the first potatoes were dug and shipped in late April,  but several growers didn't get underway in Kern County until the second week of May.  This was due to their earliest new potatoes being grown a couple of hundred miles south in the California desert.
This season there is 1,058 acres of white potatoes, 1,853 acres of reds and 1,834 acres of yellows in Kern County.  This year there were no russet potatoes which had been declining for several years.
Kern County potatoes and carrot shipments – grossing about $6100 to Atlanta.
****
Arizona Potato Shipments
By Potandon Produce L.L.C.
Idaho Falls, ID – Potandon Produce L.L.C., the exclusive marketing agent for Pinto Creek Co., LLC in Eloy, AZ is now shipping fresh potatoes from Arizona in good volume.
Potandon will be shipping mini potatoes, red potatoes, and gold potatoes in the Green Giant™ label from Pinto Creek,.
Red and yellow potato shipments will continue until the July 4 weekend. Mini red, mini yellow, medley packs and purple potatoes will ship through August.  Potandon also has started moving Arizona product to their Idaho cross-dock facility next week for mixed loads.
The Pinto Creek packing facility has seen constant improvement over the past five years, from a new storage facility to state of the art grading and sizing equipment, making it one of the premier red potato packing sheds in the southwest.
About Potandon Produce L.L.C.
Headquartered in Idaho Falls, Idaho, Potandon Produce is the largest marketer of fresh potatoes and one of the largest marketers of fresh onions in North America.  Potandon holds the exclusive licensing rights to the Green Giant™ brand for fresh potatoes and onions, and is able to provide year-round supply to any size retail, foodservice, or wholesale customer.