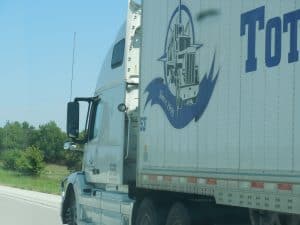 While Salinas Valley veggie shipments have been hindered due to weather related issues, it may pale in comparison to Florida oranges after Hurricane Irma.  Also, imported Japanese persimmons to be become a reality.
Salinas Valley vegetable shipments leading up to Labor Day were paired back because of hot weather and the effects are still being felt nearly two weeks later.  When the temperature surpasses 90 degrees F. it becomes to hot for field workers, not to mention quality issues come into focus.  The result has been lighter-than-normal loadings of  leafy greens, broccoli, and cauliflower.  Caution is urged when loading, as produce haulers should look for potential heat related quality problems.
Florida Citrus vs. Irma
The wrath of Hurricane Irma is bound to be bad news for Florida citrus, especially orange that already is reeling from declining production due to citrus greening.  Florida accounts for 56 percent of U.S. citrus production and is the number one state for oranges, although the vast majority goes for processing.   Still, we're talking about Florida's total production for oranges in 2015 was valued at $1.17 billion.
Other top produce crops threatened by Irma are tomatoes, and green beans, although neither are in peak season.  Severe citrus crop losses seen for product exposed to hurricane force winds exceeding 85 mph.
Imported Persimmons
by USDA APHIS
WASHINGTON, D.C. — The U.S. Department of Agriculture's (USDA) Animal and Plant Health Inspection Service (APHIS) is publishing a final rule allowing the importation of fresh persimmon with calyxes (a plant part protecting the flower) from Japan.
APHIS scientists prepared a pest risk analysis and determined that commercial shipments of persimmons with calyxes produced under a systems approach can safely be imported into the continental United States. The systems approach includes requirements for packing house registration, orchard monitoring and control of pests, fruit culling, biometric sampling, a phytosanitary certificate with additional declaration, port of entry inspection and traceback. These measures will protect our country against the introduction of plant pests.