Posts Tagged "American Heart Month"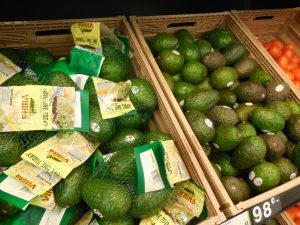 By Hass Avocado Board
MISSION VIEJO, Calif. – February is American Heart Month – a critical time to raise awareness about the importance of heart health and the harmful consequences if ignored. As part of its four-year collaboration, the Hass Avocado Board (HAB) is teaming up with the American Heart Association during American Heart Month to encourage Americans to consume the daily recommended servings of fruits and vegetables in an effort to improve the health of all Americans which is associated with a reduction in cardiovascular disease and stroke. American Heart Month comes on the heels of the U.S. Food and Drug Administration's (FDA) announcement that raw fruits and vegetables – including fresh avocados – now qualify for the "Dietary Saturated Fat and Cholesterol and Risk of Coronary Heart Disease" health claim.
As part of its American Heart Month support, HAB via its Love One Today® program is implementing a three-pronged approach to target consumers, general market and Hispanic media and health professionals through a variety of tactics that will help create and promote heart-check certified recipes and highlight the health benefits of avocados. This includes a recipe contest hosted by the American Heart Association open to consumers and health professionals, and supporting influencer and traditional media relations.
The Take Avocado To Heart recipe contest, open February 9 – 27, encourages consumer and health professional participants to submit their favorite original heart healthy avocado recipes for the chance to win a variety of prizes, including the grand prize of $1,000. The official contest hashtag is #AddAvocado. Entry information can be found at heart.org/avocadorecipecontest.
Influencer relations will take the form of a blogger network partnership, intended to not only promote participation in the recipe contest, but generate additional avocado recipes that are Heart-Check certified by the American Heart Association. The recipes will be housed on LoveOneToday.com.
Traditional media relations will be enhanced by American Heart Association Ambassador and Go Red For Women spokesperson, Chef Hamlet Garcia.
Facebook, Instagram and other engaging platforms will be used to further drive the heart healthy discussion on HAB and the American Heart Association's social channels.
"American Heart Month is an ideal time to reinforce our relationship with the American Heart Association. In doing so, we are supporting their Healthy for Good movement, which aims to inspire Americans to create lasting change for better health," said Emiliano Escobedo, Executive Director of the Hass Avocado Board. "The efforts during the month of February clearly demonstrate our commitment to finding new ways to showcase how avocados can contribute to a healthy lifestyle, boost heart health and ultimately save lives."
For more information about how fresh avocados can help keep your heart healthy, visit Love One Today.
About the Hass Avocado Board
The Hass Avocado Board (HAB) is an agriculture promotion group established in 2002 to promote the consumption of Hass avocados in the United States. A 12-member board representing domestic producers and importers of Hass avocados directs HAB's promotion, research and information programs under supervision of the United States Department of Agriculture. Funding for HAB comes from Hass avocado producers and importers in the United States.
In 2010, HAB established a Nutrition Research program to increase awareness and improve understanding of the unique benefits of avocados to human health and nutrition. Fresh Hass avocados are a delicious, cholesterol-free, whole food source of naturally good fats. The Nutrition Research program is an integral part of Love One Today, HAB's multi-year, science-based food and wellness education program. Love One Today encourages Americans to include fresh Hass avocados in everyday healthy eating plans to increase fruit and vegetable intake.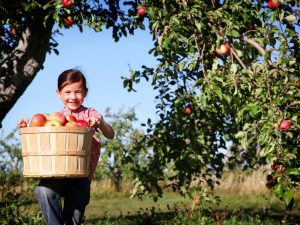 Vienna, VA –  Floundering on New Year's resolutions? Need an excuse to get back on track? February is American Heart Month and the perfect time for a reset. The U.S. Apple Association agrees and recommends  starting each day with apples, a habit proven by multiple studies to combat many of the factors that contribute to heart disease.
The U.S. Apple Association – which represents apple growers and producers nationwide – developed a new, heart healthy Apple Smoothie Bowl recipe to celebrate American Heart Month.
"People who regularly eat apples and apple products are more likely to have lower blood pressure, trimmer waistlines and reduced levels of oxidized LDL – the bad cholesterol," said Korenna Wilson, Director, Consumer Health, USApple. "This year marks the first time the U.S. life expectancy has dropped in decades. There's a renewed urgency to prevent heart disease, and incorporating apples into a regular diet is just one small step we can all take now."
"An Apple Smoothie Bowl, a new spin on the traditional morning power drink, is not only heart healthy, it's filling and packed with energy. This recipe stars apples, bananas, granola and kale, but the fruit and vegetable combinations are endless," Wilson added.
"Apple Smoothie Bowls"
Developed by the Seaside Baker on behalf of USApple
Makes 1 large smoothie or two small smoothie bowls
Ingredients
1/2 small apple, cut in quarters-seeds and stem removed
3/4 cup chopped kale, ribs and thick stems removed
1/2 banana
1/2 cup apple juice
1/2 cup ice
Granola
Sliced apple and other fruit for garnish
Prep
Combine first 5 ingredients in a high powered blender and blend until smooth.
Pour into bowls and top with granola and sliced fruit.
Enjoy immediately.
Seeking more apple inspiration for American Heart Month? Visit USApple.org for a bounty of heart healthy recipes and details on essential apple health research.
About US Apple
U.S. Apple Association is the national trade association representing all segments of the apple industry. Members include 40 state and regional associations representing the 7,500 apple growers throughout the country, as well as more than 400 individual firms involved in the apple business. More information on the organization is available at USApple.org.