Posts Tagged "cherry crop"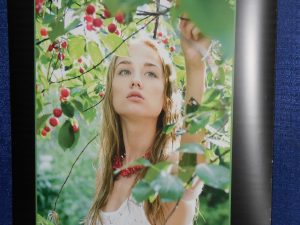 by Northwest Cherry Growers
Over 75 growers, shippers and field team leaders from across the Northwest Cherry industry met recently to discuss the 2017 cherry crop.
This collective group meets annually to discuss the developing crop potential across the growing districts within each of the 5 member states, and formulates a crop estimate based on attendee input.  The 5-State estimate is often the most accurate look at the crop as it is in real time, provided by growers who have walked out of their orchards and into this meeting.  It does not, however, take into account the annual field team data model and historical algorithms with which we project the NWC's 4 rounds of estimates.
The round table estimate for the Northwest 2017 sweet cherry crop is 227,000 metric tons or 22.7 million 20 lb. equivalent boxes.   That estimate would put the coming crop 8% larger than last year's 20.9 million box season.  This crop projection allows for substantial promotional opportunities (and heavy shipments) all season long – late June through August!
Extended bloom and cool spring weather indicate a longer season, stretching from mid-June through the end of August. for cherry shipments.  The 2017 shipping season should last between 90 and 100 days!   Significant volume into the month of August is anticipated.
According to grower reports, early varieties such as Chelan and Santina are currently on track for similar crops to last season's record early variety shipments.  This strengthens the expectations that once harvest in the Northwest begins, it should accelerate at a rapid velocity.  The attending group in general expects to see harvest begin in the June 12th to 15th window.  Much of Washington's Bing acreage didn't set in 2016, but the orchards have rebounded with a slightly larger than average bloom in response this Spring.  Fruit is well-spread throughout the trees and the regions – which bodes well for timing and quality.
The Northwest Rainier crop (including all yellow-fleshed sub-varieties) is reported as looking strong, with many of the growers estimating increases of 20-25% over last year.  The 2015 and 2016 Rainier crops were strikingly similar, and both finished around 1.8 million 15-pound boxes.  We expect to see plenty of fruit in July this year, including around National Rainier Cherry Day on July 11th.
Washington apple shipments – grossing about $4100 to Chicago.