Posts Tagged "Columbian avocados"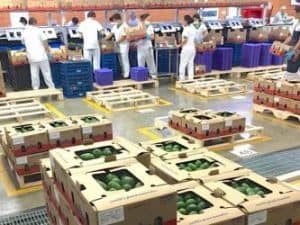 Adequate supplies of sweet potatoes shipments to U.S. markets are seen in the coming weeks.  Meanwhile, the first ever avocados from Columbia have arrived in the U.S.
North Carolina, the nation's leading producer and shipper of sweet potatoes should have good supplies the remainder the year, including the important Thanksgiving and Christmas holidays.
The Tar Heel State has only 83,000 acres, which is 15,000 fewer acres than last season, which is significant considering the state produces over half of the sweet potatoes in the U.S. The loss of acreage is expected to be partially offset by a five percent increase in yields.  The harvest continues, but should be mostly completed by Thanksgiving.
Some of the major NC sweet potato shippers are:
Tull Hill Farms Inc., Kinston, N.C.,
Southern Produce Distributors Inc., Faison, N.C.,
Burch Farms, Faison, N.C
Nash Produce LLC, Nashville, N.C.,
Imported Columbian Avocados
The first containers of Colombian avocados destined for the United States were loaded onto vessels at the Port of Cartagena on Thursday, November 2, during a ceremony that included Colombian avocado growers and packers, and Colombian Secretary of Agriculture Juan Guillermo Zuluaga, Instituto Colombiano Agropecuario (ICA) officials.
This shipment, on a Hapag Lloyd service, sailed on Friday, November 3, and was delivered on Monday, November 6 to Port Everglades, Florida. Once the shipment clears inspections it will be moved directly to Mission's Atlanta forward distribution center for further inspection before being delivered to the final customer.
Brent Scattini, Mission's Vice President of Sales & Marketing, indicated that there is strong interest in Colombian fruit from a retailer perspective. "Since the announcement about Colombia being allowed into the U.S., we've had customers asking about it, and several wanting to be the first to receive the fruit. We expect volume to build throughout the season, as well as in years to come. Having an additional source, another option, is good for our customer base."
Cartama is the leading producer and distributor of Hass avocados in Colombia. The company produces avocados on nearly 1,000 hectares in Colombia, with a packing plant in Pereira.
Mission Produce  of Oxnard, CA operates state-of-the-art avocado packing facilities in California, Mexico, Peru and Chile.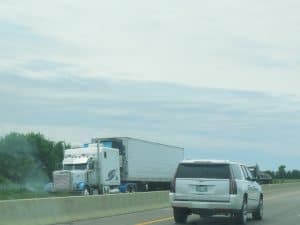 Mission Produce continues it's expansion with an agreement to distribute Columbian avocados, while Washington cherry shipments continue on its record setting marathon.
Mission Produce of Oxnard has entered into an agreement market and distribute for Colombian avocado grower-packer Cartama.
 "Colombia produces avocados on a year-round basis, and is a natural complement for our destination markets around the world," Jim Donovan, senior vice president of global sourcing for Mission Produce, said in a press release. "Our agreement with Cartama to market and distribute Colombian avocados gives us an additional source of supply as the category continues to grow globally."
Cartama is the largest producer of hass avocados in Colombia, and has been growing and distributing avocados for over 16 years.  It will have nearly 2,500 acres of hass in production by the end of 2017.
"We are very enthusiastic about the venture with Mission," Ricardo Uribe, CEO of Cartama, said in the release. "Cartama is a world-class producer of hass avocados and working with Mission gives us access to world markets and the ability to accelerate our aggressive growth plans."
Steve Barnard, president and CEO of Mission Produce, said Colombia is the eighth country where Mission has invested capital and infrastructure.
"We are continuing to grow our global footprint and planning for the future," Barnard said in the release.
Just this year, Mission Produce has opened ripening centers in Beijing, Calgary, Alberta, and The Netherlands.
Record Cherry Shipments
Washington cherry shipments are expected to be the largest one on record this season with an estimated 26 million-27 million 20-pound boxes being shipped, mostly by truck.
The record, set in 2014, was 23.2 million boxes.  The Washington cherry industry has averaged 530,000 boxes per day for the previous 30 days.  Previously, Washington had not come close to averaging even 500,000 boxes a day for that length of time.
This season the industry has already shipped 21 million boxes, and nearly a quarter of the crop remains to be shipped.  While a couple of grower-shippers have finished shipping cherries,  numerous others have several weeks remaining.