Posts Tagged "heart health"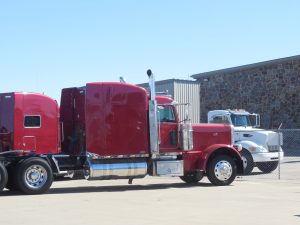 by U.S. Apple Association
Falls Church, VA – Beyond everyday convenience and the wide range of varieties and apple products to choose from, apples also pack a nutritious punch, providing a daily dose of health benefits.
"National Nutrition Month, celebrated in March, is a good time to remind consumers that apples are a super food found in stores across the country," said Korenna Wilson, Director of Consumer Health and Media Relations for USApple. "We continue to see studies that confirm the link between apple consumption and good health. This is a roundup of our favorites."
The U.S. Apple Association offers 12 proven ways apples and apple products positively impact health, from head to toe, from the inside out, and through every stage of life:
For more information on the health benefits of apples and apple products vist, USApple.org.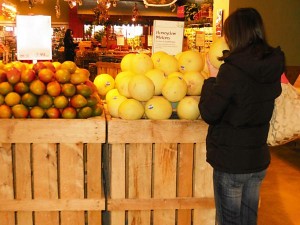 Young adults can preserve their heart health decades later by eating fruits and vegetables, according to a new study published in the American Heart Association journal
Circulation
.
The study concluded "higher intake of fruits and vegetables during young adulthood was associated with lower odds of prevalent coronary artery calcium after 20 years of follow-up," according to the article. "Our results reinforce the importance of establishing a high intake of fruits and vegetables as part of a healthy dietary pattern early in life."
Coronary artery calcium is used to measure the atherosclerosis, a disease that hardens arteries is a factor in many types of heart disease, according to a news release from the American Heart Association.
Researchers found that people who ate the most fruits and vegetables at the study's start had 26% lower odds of developing calcified plaque two decade later, compared with the those who ate the least amount of fruits and vegetables, according to data from more than 2,500 study participants.
The research represents the first study to evaluate whether eating more fruits and vegetables as young adults could produce a measurable improvement in heart and blood veseels years later.
"People shouldn't assume that they can wait until they're older to eat healthy — our study suggests that what you eat as a young adult may be as important as what you eat as an older adult, " lead author Michael Miedema, senior consulting cardiologist and clinical investigator at the Minneapolis Heart Institute, Minneapolis, Minn., said in the release.
"Our findings support public health initiatives aimed at increasing fruit and vegetable intake as part of a healthy dietary pattern," Miedema said. "Further research is needed to determine what other foods impact cardiovascular health in young adults."