Posts Tagged "organic blueberries"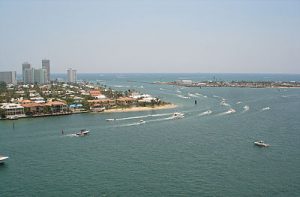 By Chilean Fruit Exporters Association
SANTIAGO, CHILE — Chile's blueberry exporters have achieved the highest weekly export figure in the history of the sector in the country, having shipped some 11,575 tons of fruit during week 51. With 45% of the 2017-18 campaign now completed, a total of around 46,000 tons of Chilean blueberries have been exported over the season as a whole, during which time producers and exporters have benefited from favorable climatic conditions.
According to the Chilean Fruit Exporters Association's Blueberry Committee, the season has continued to progress in a normal manner, setting it apart from the previous campaign when the crop arrived several weeks early leading to complications in export markets.
During the last week of December (week 52), Chile exported 9,600 tons of blueberries, and it is estimated that over the coming weeks shipments will continue to be maintained at around 9,000 tons, the Committee said in its latest Crop Report.
To date, the US remains the principal market for Chilean blueberries, having received 55% of volumes exported during the current season, followed by Europe at 25% and Asia at 16%.
In terms of organic blueberries, a segment which is being tracked by the Crop Report for the first time, Chile exported 411 tons of fruit in week 52, contributing towards 2,630 tons for the campaign to date as a whole.
Chilean organic blueberries have so far accounted for around 6% of total exports in the ongoing 2017-18 season; a percentage which is expected to increase when harvesting begins in central the Araucan region and other areas further south.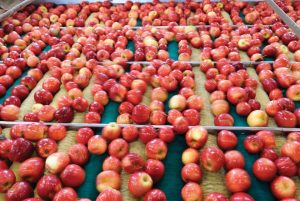 Organic produce in various categories continues to show significant growth in popularity.
According to FreshFacts on Retail, published by the United Fresh Produce Association for the third-quarter  of 2016, weekly dollar sales of organic vegetables per store were up 7.6 percent compared to the third quarter of 2015.  Dollar sales of organic fruit were up 17.5 percent.
Organic Attitudes and Beliefs 2016 published by The Organic Trade Association found over 82 percent of American families say they buy organic sometimes, one of the highest levels in the survey's seven-year history.
Almost 5 percent of all the food sold in the U.S. in 2015 was organic.
Suppliers of organic produce were reporting sizeable increases.
Naturipe Farms LLC of Salinas, CA, the world's larger produce of organic blueberries, doubling its production of organic blueberries in Argentina and Chile.
This month the company is producing its first crops of organic raspberries, blackberries and blueberries from Mexico and is investing in new production of organic strawberries, blueberries and blackberries in California and Florida.
Well-Pict Inc. of Watsonville started its new spring crop of strawberries from Ventura County, CA in mid-January, and will be shipping into spring.
Boskovich Farms Inc.,  of Oxnard, CA ships a number of organic vegetables led by kale, then Brussels sprouts, green onions and celery.
Stemilt Growers LLC, Wenatchee, WA is shipping organic apples and pears, with approximately 10 percent of it apple shipments coming from organic apples with galas, Honeycrisp, and granny smith among the top varieties.
CMI Orchards LLC in Wenatchee, WA  has organic shipments that are up about 50 percent, with the trend expected to continue for the next four years.  More acreage is being transitioned from conventional to organic.  CMI offers 15 organic apple varieties and six organic pear varieties.
Viva Tierra Organic Inc., Sedro-Woolley, WA is handling  organic  apple supplies from Argentina and Chile that started earlier this month, in addition to its organic supply from Washington.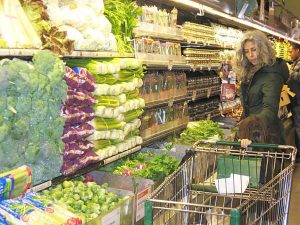 by Organic Trade Association
Americans are gobbling up more organic fruits and vegetables than ever before, from organic blueberries and organic apples to organic packaged greens and cut-up organic vegetables ready for their children's lunch box or their family's dinner plate.
Over half of all households in the United States now purchase organic produce. The sale of organic bananas alone – now a $165 million market – soared by more than 30 percent last year. Organic "value-added" vegetables (think chopped kale, peeled carrots and ready-to-cook squash) grew by a whopping 54 percent in 2015 to almost $150 million.
What's big in the organic produce sector? A few standouts in the produce section:
Organic bananas: Sales up a solid 33 percent from a year ago.
Organic blackberries: Sales up a sharp 61 percent from a year ago.
Organic salad greens and organic baby carrots: Sales of each up 11 percent versus a year ago.
Organic Pink Lady Apples: Sales almost double (up 96 percent) that of a year ago.
"The organic produce market is growing and strong, and it is driving trends in produce innovation across the board," said Laura Batcha, Executive Director and CEO of the Organic Trade Association (OTA) recently at the first-ever Organic Produce Summit, held in Monterey, California.
Digging deep into the produce aisle, Batcha gave a State of the Organic Produce presentation on Thursday, unveiling the findings of a report on the produce-buying habits of Americans compiled for the Organic Trade Association by Nielsen, the global information and measurement company.
According to the OTA 2016 Organic Industry Survey released in May, fresh organic produce sales in the U.S. reached $13 billion in 2015. (Total sales of organic fruits and vegetables, including fresh, frozen and canned, amounted to $14.4 billion.) The $13-billion market includes $5.7 billion worth of organic produce sold in the mass market (supermarkets, big-box stores, warehouse clubs), $4.7 billion sold by specialty and natural retailers, and $2.7 billion in direct sales (farmers' markets, CSAs, online).
Nielsen measures organic sales primarily from the mass market, and puts organic produce sales at $5.5 billion. The Nielsen figures do not include specialty and natural retailers, nor direct sales. Further, Nielsen's data reflect grocery coding systems, which are based on retailer description and in which organic can be under-represented.
The Nielsen figures, however, delve down to the specific types of organic vegetable or organic fruit sold, providing detailed information on the buying habits of consumers in the major category of supermarkets and big-box stores.
Since 2011, the sales of produce in this country have increased over 25 percent. Convenience, a greater awareness of the health benefits of produce, and an increased interest in local food sources largely contributed to the increase. And driven by the desire to improve upon already healthy food choices, organic fruit sales have soared 123 percent during that time, while organic vegetable sales have jumped by 92 percent.
The U.S. organic industry saw its largest dollar gain ever in 2015, adding $4.2 billion in sales. Total organic food sales in the U.S. were $39.7 billion, up 11 percent from the previous year. Organic produce sales accounted for 36 percent of the organic market. Almost 13 percent of all the produce sold in the United States now is organic.
The Nielsen findings showed that today's organic produce shopper tends to be more kid-focused than the average produce shopper, and that the huge majority of these enthusiastic organic produce buyers – 77 percent – are going to their favorite grocery store or supermarket chain to buy their organic fruits and vegetables.
The Organic Trade Association (OTA) is the membership-based business association for organic agriculture and products in North America. OTA is the leading voice for the organic trade in the United States, representing over 8,500 organic businesses across 50 states. Its members include growers, shippers, processors, certifiers, farmers' associations, distributors, importers, exporters, consultants, retailers and others. OTA's Board of Directors is democratically elected by its members. OTA's mission is to promote and protect ORGANIC with a unifying voice that serves and engages its diverse members from farm to marketplace.