Posts Tagged "organic fruit"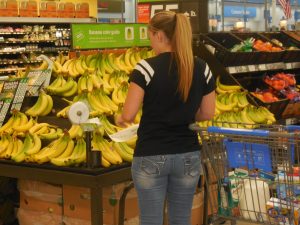 Organic produce sales displayed a strong increase in 2016 after sales had cooled a bit the previous year.
The Organic Trade Association's 2017 Organic Industry Survey showed an 8.4 percent increase compared with the previous year as organic fruit and vegetable sales increased to $15.6 billion in 2016.
In a comparison, organic fruit and vegetables sales in 2015 were $14.4 billion, up 10.5 percent.  The fruit and vegetable sector accounted to nearly 40 percent of all organic food sales in 2016, and the 8.4 percent growth rate compares with the overall 3.3 percent gain for total fruit and vegetable sales.
Fresh produce has generally accounted for about 90 percent of the organic fruit and vegetable sales.  The balance of  sales is with canned, frozen, or dried organic fruits and vegetables.
The OTA survey, produced in February and March by Nutrition Business Journal for the Organic Trade Association, noted organic fruits and vegetables now make up almost 15 percent of the produce that Americans eat.
The OTA survey places overall organic food sales at $43 billion, up $3.3 billion or 8.4 percent higher compared with the previous year. That is well above the nearly flat 0.6 percent growth in total food sales, according to the release. The survey shows organic food now accounts for 5.3 percent of total food sales.
"The organic industry continues to be a real bright spot in the food and ag economy both at the farm-gate and check-out counter," Organic Trade Association CEO and executive director Laura Batcha said in a news release.
Batcha said there are challenges to the category's growth.
"We need more organic farmers in this country to meet our growing organic demand, and the organic sector needs to have the necessary tools to grow and compete on a level playing field," she said. "That means federal, state and local programs that help support organic research, and provide the organic farmer with a fully equipped tool kit to be successful."
The survey numbers from the organic association differ widely from the United Fresh Produce Association's FreshFacts on Retail report, which pegged organic produce sales at retail (not including processing or foodservice outlet sales) at $4.46 billion in 2016, up 13.2% from 2015. Additionally, the United Fresh numbers — from Nielsen Fresh — said organic sales in 2016 accounted for 9% of all fresh produce sales. The 9% organic market share number from FreshFacts is 40% below the OTA's 15% estimate for organic's share of the produce market.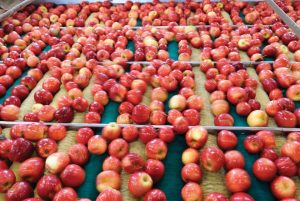 Organic produce in various categories continues to show significant growth in popularity.
According to FreshFacts on Retail, published by the United Fresh Produce Association for the third-quarter  of 2016, weekly dollar sales of organic vegetables per store were up 7.6 percent compared to the third quarter of 2015.  Dollar sales of organic fruit were up 17.5 percent.
Organic Attitudes and Beliefs 2016 published by The Organic Trade Association found over 82 percent of American families say they buy organic sometimes, one of the highest levels in the survey's seven-year history.
Almost 5 percent of all the food sold in the U.S. in 2015 was organic.
Suppliers of organic produce were reporting sizeable increases.
Naturipe Farms LLC of Salinas, CA, the world's larger produce of organic blueberries, doubling its production of organic blueberries in Argentina and Chile.
This month the company is producing its first crops of organic raspberries, blackberries and blueberries from Mexico and is investing in new production of organic strawberries, blueberries and blackberries in California and Florida.
Well-Pict Inc. of Watsonville started its new spring crop of strawberries from Ventura County, CA in mid-January, and will be shipping into spring.
Boskovich Farms Inc.,  of Oxnard, CA ships a number of organic vegetables led by kale, then Brussels sprouts, green onions and celery.
Stemilt Growers LLC, Wenatchee, WA is shipping organic apples and pears, with approximately 10 percent of it apple shipments coming from organic apples with galas, Honeycrisp, and granny smith among the top varieties.
CMI Orchards LLC in Wenatchee, WA  has organic shipments that are up about 50 percent, with the trend expected to continue for the next four years.  More acreage is being transitioned from conventional to organic.  CMI offers 15 organic apple varieties and six organic pear varieties.
Viva Tierra Organic Inc., Sedro-Woolley, WA is handling  organic  apple supplies from Argentina and Chile that started earlier this month, in addition to its organic supply from Washington.