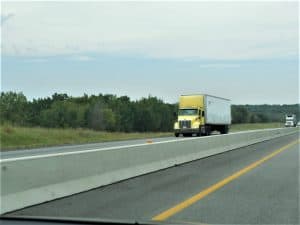 Californa prune shipments are expected soar by nearly 100 percent this season.  Meanwhile, a significant expansion involving two produce companies is taking place in North Carolina.
The USDA's National Agricultural Statistics Service believes the 2017 California prune harvest will total 105,000 tons, a 99 percent increase over 2016's 52,851-ton crop.
This year, the industry is returning to a more normal size harvest.  Harvest concluded about a month ago.  Weather in recent years has created challenges for prune growers, but growers say the trees are rebounding this year.  California is the world's largest producer of prunes, accounting for 40 percent of the world's supply and nearly of all the supply in the U.S.
LIPMAN EXPANDS FARMING NETWORK
By Lipman
TABOR CITY, N.C. — As a part of its commitment to sustainability and high-quality farming, Lipman Family Farms, North America's largest field tomato grower, has partnered with North Carolina-based Table Fare Farms.  Lipman will be the exclusive marketer for the farm, which currently grows watermelons in Tabor City, N.C., and is owned by Larry and Tammy O'Ferrel.
Currently affiliated with more than 50 local farmers in more than 20 states, Lipman partners with growers around the country through its Lipman Local program in order to bring its customers local, quality produce year-round.
"We are very excited to partner with Larry and Tammy O'Ferrel,"  said Scott Rush, director of Lipman Local.   "Table Fare Farms will be a great addition to the Lipman family and will allow us to expand our local produce offerings to our customers."
Lipman plans to expand this partnership to include other commodities in the future.
"Working with Lipman is the ideal next step for us" said Table Fare Farms owner Larry O'Ferrel.   "We are looking forward to a long and fruitful relationship."
About Lipman
Based in Immokalee, FL., Lipman is the largest open-field tomato grower in North America, providing  year-round fresh produce through an integrated network of research and development, farming, processing, and repacking.  Farms in Florida, South Carolina, Virginia, Maryland, California and Mexico are totaling tens of thousands of acres, allowing Lipman to grow and ship fresh produce 365 days a year. For more information, visit www.LipmanProduce.com.