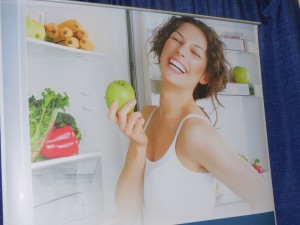 From coast-to-coast apple growers are growing new apple varieties to increase sales.
For example there are New York apple growers looking to make a splash with the RubyFrost and SnapDragon varieties.
On the opposite side of the country there are growers and shippers pushing varieties for club stores such as Jazz and Envy.
The Honeycrisp is perhaps the best example of a meteoric rise in an apple variety, plus the initial success of the RubyFrost and Snap Dragon have been impressive.
While some of the new varieties have been seen as rising stars, the traditional favorites of consumers continue playing an important role such as in New York state with the world-famous mcintosh, as well as galas and empires.
While marketers heap praise on new varieties, not everyone is completely sold.
For example, Forrence Orchards Inc., of Peru, N.Y. has seen sales of its more traditional varieties such as McIntosh and Cortland adversely affected by the new varieties.  At the same time Forrence Orchards also has invested in the Honeycrisp.
One of the more interesting aspects in all of these changes will be observing to see if consumers are willing to pay substantially higher prices for these new varieties which can easily be 50 percent or more.  A generation ago the red delicious, golden delicious, golds and cortlands pretty much made up the choices in the apple section of local produce departments.
Planning Important
It is very costly to launch a new apple variety, including being labor intensive.  The bottom line on whether it is worth the effort and cost ultimately depends on whether the consumer likes the product.
Even if the new variety proves popular with consumers, it also takes a lot of help from retailers through good placement in the produce department, promoting the product, and having reasonable pricing.
Stemilt Growers LLC  of Wenatchee, WA offers its Piñata variety apple in bulk, organic bulk, 3-pound Lil Snapper conventional and organic kid-sized fruit and a value 5-pound pouch bag using an attractive display-ready carton.  These efforts are backed by promotion with social media and in-store demonstrations.
Hess Bros. Fruit Co. of Leola, PA  is launching a late season proprietary variety called Sweet Cheeks, expected to should be available at the end of January. The initial offering will only be a couple of truck loads.