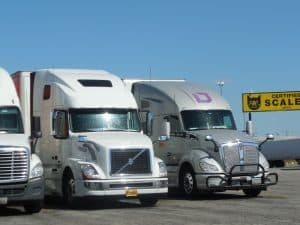 Volume and loading opportunities for Northwest pears should be similar to last season.
If the forecast holds this should translate into early variety pears shipped for the summer and fall pear season in 2016 being down 3 percent, followed by winter pear volume that continues well in 2017 being up 2 percent.
Rainier Fruit of Selah, WA, as well as most other pear growers started shipping bartlets in mid August and anjouis in early Septembers, about two to three weeks later than last season.
The Pear Bureau Northwest projects shipments near 18 million boxes, down about 9 percent from the five-year average.  The forecast for loading opportunities improved a little from the June 2 estimate, which predicted volume would be down about 2 percent from last season.
Probably the biggest change is Bosc shipments are projected to decline by 19 percent from last season and a 16 percent drop from the five-year average.
New Pear Variety
WENATCHEE, Wash. — Oneonta Starr Ranch Growers of Wenatchee, WA will have limited shipments this season of Gem, a new pear variety, which is about five years away from full production.  The limited volume will be shared this season with retail customers and a few consumers to start gathering some feedback on the fruit.
The pear is expected to be a relatively convenient offering compared to other options in the category, meaning it can be eaten out of hand.  The taste is said to be more like a Bartlett, but a little spicier type taste to it.  A lot of times with pears one has to wait for it to change color or check the neck to gauge its ripeness.  Another appeal with the Gem is it does not instantly brown when cut.  This could possibly lead to value-added opportunities such as packaged pear slices, which has become so popular with apples.
Oneonta markets fruit for Diamond Fruit Growers of Hood River, OR.