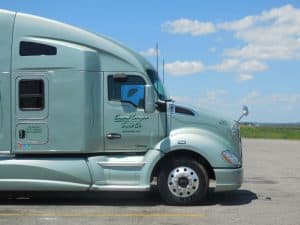 Pennsylvania apple shipments have started, plus an update on how apples are moving from California operations.
Rice Fruit Co. of Gardners, Pennsylvania have recently started its stone fruit season, which will continue until Labor Day.  Shipments started with the company's  Premier Honeycrisp apple, an early season Honeycrip varietal.  It will be shipped until mid-August.
The apple grower/shipper started with stonefruit, which is a short, fast and furious season, before quickly turning to apples, including the seasonal varietal ginger gold, the first-to-market Premier Honeycrisp and shortly thereafter, gala.
Rice Fruit Co. today is the largest fresh apple packing facility east of the Mississippi.  Besides the fruit grown by R&L Orchards, the company packs fruit for about 75 other fruit-growing families, mostly in Adams County, but some from as far away as Virginia and New York. The company packs fruit year-round, using 18 controlled atmosphere storage rooms. In the spring and summer months, it also stores and repacks fruit from the southern hemisphere.
California Apple Shipments
California's apple shipments got underway in mid-July and continues through early October.  The early California apple forecast projects  about 1.6 million boxes of which about 1.2 million boxes will go to processing.
No doubt California is a minor shipper of apples compared to Washington state that ships more apples in a week than the Golden State does over an entire year.  California does not store apples, unlike Washington which places most of its fruit in storage for a near year around shipping season.
Calfiornia is the first state in the U.S. to ship apples from a new crop every year.
Although a large percentage of California apples are sold domestically, nearly 20 percent of California apple volume is moved offshore to places such as Canada, Mexico and Southeast Asia.
Primavera Marking of Linden, CA, which ships 90 percent of its apples to retailers,  just started harvesting Galas the week of July 24   It will start shipping Fujis around Aug. 15, Granny Smiths around Aug. 28 and Pink Ladies the week of Oct. 16.