Posts Tagged "bad cholesterol"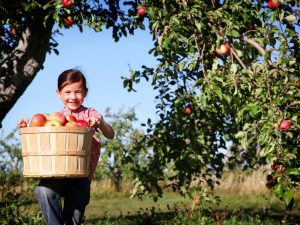 Vienna, VA –  Floundering on New Year's resolutions? Need an excuse to get back on track? February is American Heart Month and the perfect time for a reset. The U.S. Apple Association agrees and recommends  starting each day with apples, a habit proven by multiple studies to combat many of the factors that contribute to heart disease.
The U.S. Apple Association – which represents apple growers and producers nationwide – developed a new, heart healthy Apple Smoothie Bowl recipe to celebrate American Heart Month.
"People who regularly eat apples and apple products are more likely to have lower blood pressure, trimmer waistlines and reduced levels of oxidized LDL – the bad cholesterol," said Korenna Wilson, Director, Consumer Health, USApple. "This year marks the first time the U.S. life expectancy has dropped in decades. There's a renewed urgency to prevent heart disease, and incorporating apples into a regular diet is just one small step we can all take now."
"An Apple Smoothie Bowl, a new spin on the traditional morning power drink, is not only heart healthy, it's filling and packed with energy. This recipe stars apples, bananas, granola and kale, but the fruit and vegetable combinations are endless," Wilson added.
"Apple Smoothie Bowls"
Developed by the Seaside Baker on behalf of USApple
Makes 1 large smoothie or two small smoothie bowls
Ingredients
1/2 small apple, cut in quarters-seeds and stem removed
3/4 cup chopped kale, ribs and thick stems removed
1/2 banana
1/2 cup apple juice
1/2 cup ice
Granola
Sliced apple and other fruit for garnish
Prep
Combine first 5 ingredients in a high powered blender and blend until smooth.
Pour into bowls and top with granola and sliced fruit.
Enjoy immediately.
Seeking more apple inspiration for American Heart Month? Visit USApple.org for a bounty of heart healthy recipes and details on essential apple health research.
About US Apple
U.S. Apple Association is the national trade association representing all segments of the apple industry. Members include 40 state and regional associations representing the 7,500 apple growers throughout the country, as well as more than 400 individual firms involved in the apple business. More information on the organization is available at USApple.org.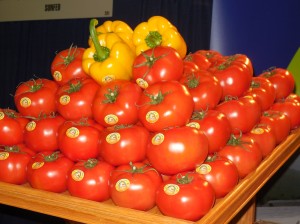 Vegetable consumption has been stuck at barely half the recommended amount, despite for years the government has been urging Americans to eat more vegetables for better health.  However, there has been little to show for the effort.
Less than 5 percent of Americans younger than 50 are getting the recommended amount of vegetables, and only 10 to 25 percent of older adults achieve this goal, according to the Dietary Guidelines Advisory Committee, a panel of experts that helps set federal nutrition policy.
Two long-running Harvard studies reveal people who ate at least five servings of produce a day had about 30 percent lower risk of heart disease than those who ate less than one and a half servings. Federal trials have also found significant reductions in blood pressure and LDL, the so-called bad cholesterol. And some vegetables may help to protect against cancers of the mouth, larynx, esophagus, stomach and cervix, according to a science review by the World Cancer Research Fund and the American Institute for Cancer Research.
Now it appears private industry is working to accomplish what the government has been unable to do.
Making Vegetables Cute — This is the food industry's effort to make vegetables more attractive and less threatening, which started with baby carrots and moved on to baby greens.
Convenient —Vegetable growers are making their produce easier to cook with by doing the prep work themselves: washing, trimming and combining varieties in the same package.
Compelling — Wegmans, a family-owned grocer in the Mid-Atlantic region, is pioneering other enticements to draw shoppers to its sprawling produce sections.  Its 84 stores have farmer meet-and-greets, cooking demonstrations and counters where workers prepare fresh vegetable mixes for stir-fries and other produce-heavy meals that can be made at home.