Posts Tagged "Chilean cherries"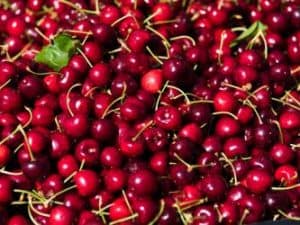 SANTIAGO, CHILE — The Chilean cherry industry has reached a milestone as an industry,  overtaking the historic cherry export limit of 20 million cartons, by shipping more than 30 million cartons during the current 2017-18 season; a figure that is expected to keep rising as exports continue.
"Up until last week we had reached more than 27 million cartons exported, but with the shipment that went out at the weekend, the industry has now overtaken 30 million cartons, the equivalent of 150,000 tons of cherries," announced Cristian Tagle, President of the Cherry Committee of the Chilean Fruit Exporters Association (ASOEX).
According to Tagle, the volume reached to date has now surpassed the record 2014-15 campaign, when Chile exported over 21.7 million cartons or 103,081 tons of cherries.
"We estimate that Chilean cherries will continue to supply the Chinese market past Chinese New Year, which takes place on 16 February," he said.
Tagle noted that the record exports have only been possible thanks to growers receiving favorable climatic conditions, particularly at the start of the season. However, he added that the achievement was also the result of hard work by producers and exporters, which had led to a greater planted area and an emphasis on better-tasting, more productive varieties, as well as the implementation of technologies that have enabled improved management and care of orchards.
ASOEX President Ronald Bown commented:   "As we reach the record volume that we forecast, we have planned an important and intensive promotional campaign. The good news is we are ready and investing to boost consumption of these high volumes that are now a reality, particularly through promotional actions in China, which is the principle market for Chilean cherries."
Of the 150,000 tons of Chilean cherries exported to date, some 89.1% was shipped to Asia, with China accounting for 94% of this total. In terms of other export destinations, the U.S. received 4.8% of the total volume, followed by Europe (2.4%), Canada (0.4%) and the Middle East (0.1%).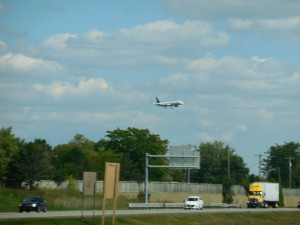 California vegetables are in a seasonal transition to more southern areas ranging from the Coachella and Imperial valleys, to the Yuma district….Also look for  a big increase this season with Chilean cherries.
Western Vegetable shipments leading up  to Thanksgiving have been modest at best, particularly for popular items such as romaine and the other lettuces as well as celery, broccoli and cauliflower.
As coastal California seasons for the various crops wind down, volume has been light, especially for romaine and broccoli.  The meager supply situation will probably last at least through the week of December  15th.  From Thanksgiving through Christmas produce shipments will be light as the transition has started  to the California and Arizona deserts.
A side note is  there are a lot more shipments of greens taking place than at other times of the year.   These items range from kale, to chard, and collard greens, all of which are  in the midst of a renaissance with consumers.
California and Arizona desert shipments ranging from lettuce, to peppers and cantaloupe – grossing about $5400 to Atlanta.
CHILEAN CHERRIES
Chilean cherry exports to North America could soar 45  percent this season.  Total cherry exports from Chile should reach 100,00 tons in 2014-15.  The South American country is bouncing back from a devastating freeze in 2013-14, which hit cherries and other fruits hard.  Cherries will be available at U.S. ports in December and January.