Posts Tagged "Chilean citrus"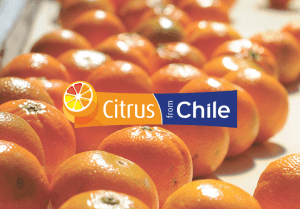 Here is a look at imports involving Mexican limes, Chilean citrus and Gooseberries from Ecuador.
Lime Shipments
By last March Mexico has provided 97 percent of the U.S. total lime shipments, with only light volume reported from Colombia.  Lime supplies are finally improving after being in short supply due to weather factors. Pro*Act LLC of Monterey CA imports Mexican limes and sees retail prices dropping as supplies improve. 
Chilean Citrus
Nearly 48 tons of Chilean clementines from Valparaiso departed for the West Coast of the U.S. April 2nd kicking off the new season.
The season was launched a week earlier than the season of 2017.  Observers expect volume to increase quickly as more orchards begin harvesting, according to a news release from the Chilean Fresh Fruit Association in San Carols, CA.
The Chilean Citrus Committee expects a strong season with increased clementine volume, according to the release.
"We're expecting consistently high-quality fruit this year. We had very favorable temperatures this autumn, with warm days and cooler nights, and last year's strong rainfall has also provided plenty of water for irrigation," Juan Enrique Ortuzar, committee president, said in the release.
Ecuadorian Gooseberries
The USDA has approved fresh Ecuadorian cape gooseberries being imported by U.S. under a new proposal from the ag department.
Comments on the proposal will be accepted until June 18, according to the USDA.
Imports of the fruit — also called ground cherries, goldenberry and physalis — will be allowed from Ecuador under what the USDA calls a systems approach.
U.S. import levels for fresh cape gooseberry fruit are not known, according to the USDA, because the fruit is combined in U.S. trade statistics with black, white, and red currants.
In 2015, the U.S. imported approximately 78.7 metric tons of gooseberries and currants valued at about $476,000.
The U.S. does not produce fresh cape gooseberry fruit commercially, according to the USDA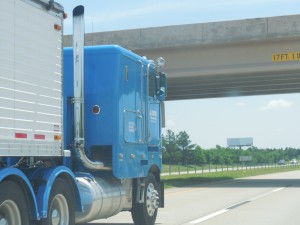 by Chilean Fresh Fruit Association
Chile's first 2017 shipment of clementines to the U.S. departed from the port of Valparaiso in late April, a week earlier than the previous season.  This serves as the official start of the Chilean Citrus season, which runs through October.
Roughly 191 tons of clementines (12,260 boxes) departed for the U.S., with 89% destined for the East Coast.  This shipment includes 7,940 boxes of Oronules (121 tons) and 4,320 boxes of Clemenules (70 tons).   Chilean Clementine volume is expected to be slightly less than 2016, with around 42,000 tons of clementines exported from Chile between April and July. In 2016, 99% of all Chilean clementines were shipped to North America, and the same is anticipated for this season.
Clementines are just one part of Chile's citrus offerings, which also include mandarins, lemons and navels.  In terms of timing, as Clementine shipments start to wind down in July, mandarins will ramp up, with shipments concentrated in the August-September timeframe.  Navel oranges will be available from June-October, with lemons boasting the longest season of May through October.  With favorable autumn temperatures and sufficient rainfall, the Chilean Citrus Committee anticipates good sizing and flavorful, juicy fruit.
While total citrus volume is expected to increase just three percent, from 247,363 tons in 2016 to 256,000 tons in 2017, a huge increase is once again anticipated for mandarins.  On the heels of a 22% volume increase in 2016, the Chilean Citrus Committee foresees another double-digit increase for mandarins this season, jumping from 53,000 tons to 67,000, a 26% increase over 2016.  Nearly 100% of all mandarins are destined for North America.  Comments Juan Enrique Ortuzar, Chairman of the Chilean Citrus Committee, "In 2014, Chile's mandarin volume was around 27,000 tons.  Here we are in 2017, just 3 years later, and we expect to ship 67,000 tons.  This growth is phenomenal, and in direct response to strong demand from our customers in North America. We believe there are still more growth opportunities, and the Chilean Citrus Committee remains committed to supporting market development."
In 2017, the Chilean Citrus Committee will expand its marketing program from the U.S. into Canada, working with a Toronto-based merchandiser to grow the Eastern Canadian market. The U.S. will remain its primary focus, and programs to promote lemons, easy peelers and navels are currently being discussed with retailers across the country.  The Chilean Citrus Committee will launch this season's marketing program during two May shows:  the annual CPMA convention in Toronto and The West Coast Produce Expo in Palm Springs.