Posts Tagged "Index Fresh"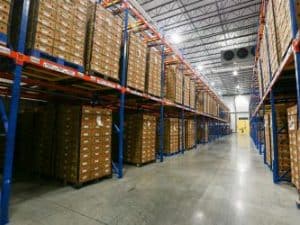 By Index Fresh
Riverside, C.A. — Since its opening on January 9, 2018, the Index Fresh facility in Pharr, TX, has seen steady progress and is rounding out support for the company's operations across the United States. The leading avocado marketer broke ground on this 60,000 sq. ft. ripening, packing and distribution center just over a year ago in June.
"The bagging and repacking in the facility has increased in the last few months," said Manrique Palacios, Distribution Center Manager of Index Fresh in Pharr.
With its proximity to the Pharr-Reynosa International Bridge, the facility has been a great point of contact for Index Fresh expanding its Mexican program this year, said  Santiago Pacheco, VP of Operations at Index Fresh.
"Mexico is a year-round source and we bring all of our Mexican products through Pharr. It's an integral part of our operation. We use it for staging, for shipping loads into the Midwest, Northeast, and the West.," said Dana Thomas, President and CEO of Index Fresh.
Index Fresh is the first occupant in the Pharr Produce Park, a big step for Pharr's economic development as construction of other facilities continue at the Produce Park.
The Index Fresh facility is equipped with 2600 pallet positions, 10 ripening rooms, and three bagging machines. "We are expecting our second Mexican season and complete our first year of operations. We are performing an analysis to enhance our bagging capacity for the next season and working on business development to expand our ripening volume in Texas and the Midwest," said Palacios. "We are also open to offering 3PL services that include storage, ripening, bagging, and distribution to potential customers."
ABOUT INDEX FRESH
Index Fresh is a worldwide marketer of avocados, sourcing from all major growing regions around the globe, including California, Mexico, Peru, and Chile.  Headquartered in California, the company has facilities spread across Texas, Pennsylvania, Iowa, Ohio, Colorado, and Illinois. Early this year, Index Fresh also started operations at its new packing, bagging, and ripening facility in Pharr, TX.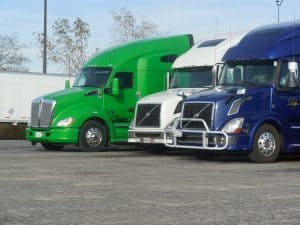 by Ti (Tippmann Innovation)
PHARR, Texas — Index Fresh, based out of Riverside, CA, along with Ti (Tippmann Innovation) of Fort Wayne, IN, are proud to announce the ribbon cutting of the new Index Fresh avocado distribution facility in Pharr, TX.  The Ceremony, held on January 9th, completes the nearly yearlong project which will continue to help Index Fresh expand their growing market presence both in the U.S. and in Mexico.
The new 60,000+ sf building designed and built by Ti (Tippmann Innovation) is now in full operation with the facility serving all aspects of Index Fresh Avocado business. The fully expandable state-of-the-art plant allows for ripening, storage and distribution all under one roof.  The multi temperature facility has varying temperature zones to accommodate fresh perishables which allows Index Fresh to satisfy the growing demand for Fresh Product.
The new Index Fresh facility was built in the city-backed Pharr Produce Park at 1100 W. Capote Central Ave., Pharr, TX 78577.  With close access to the border it allows Index Fresh and other companies positioned in the park to more efficiently move product in and out of Mexico.
"Produce is an economic driver for the City of Pharr, especially given our geographical proximity and ideal location near the U.S.-Mexico border," said Mayor Ambrosio Hernandez, M.D. "Pharr International Bridge has been the leader when it comes to produce trade, accounting for nearly 60 percent of all fresh produce imported from Mexico crossing into the U.S. through our bridge," Hernandez continued. "We have a long relationship with Index Fresh and are happy to have solidified our partnership through their investment in opening their first facility in Texas, right here in Pharr."
Ti (Tippmann Innovation), a leader in the planning and building of cold storage facilities, worked with Index Fresh to design a modern, efficient facility that has the capacity and the flexibility to provide refrigerated service as the needs arise, using the most advanced technology in the industry.
About Ti (Tippmann Innovation)
Ti is an award winning, specialty commercial and industrial cold storage contractor that develops buildings around a business plan, ensuring that an investment becomes a profit center. Ti utilizes time-honed expertise and advanced technology solutions to create efficient buildings that scale with a business, and are designed to maximize profitability through fully integrating operations and supply chain, by design. Ti provides a full suite of cold storage construction services, including quick freeze, blast freezing, master site planning and operations, and maintenance guidance. Ti's innovations include the Patented QuickFreeze in-rack freezing system that takes blast freezing to the next level, QuickTemper in-rack tempering system, and T2 spacer system. Ti has offices in Indiana, Illinois and Florida and operates internationally.