Posts Tagged "L&M"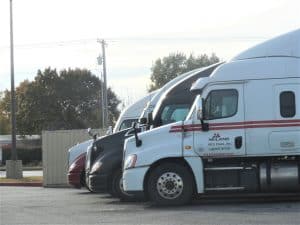 By L&M
L&M is full swing into the Florida farming season with four times more organic shipments planned in 2018. Unlike many Florida companies that are consolidating organics, L&M is growing organics on two of their own, company-owned farms in Florida.
The company is growing organic bell peppers, zucchini, cucumbers, and butternut and spaghetti squash in Branford, FL. Over in Palatka, FL, L&M has already begun harvesting organic broccoli, green and red cabbage, and kale; and will be adding red and golden beets and cauliflower into the mix this year as well.
Over the years, L&M has worked hard on its organic program, taking the same pride in their certified organic farming and packing as they do on their other farming programs, including sustainability and food safety.
"We have made great progress on our organic program and are as proud of our attention to detail and exceptional quality on organics as we are on our conventional products.  So far this year we have produced some very nice organic broccoli, cabbage, and kale; and we look forward to beginning harvest of beets, peppers, cucumbers, and squash in the coming weeks" noted Adam Lytch, Operations Manager for L&M Farms.
Greg Cardamone, General Manager of Vegetables, added, "Organics is an exciting space to move into with continued growth and popularity. Year after year, consumption of organic fruits and vegetables is increasing and we are excited to be able to meet our customers' needs with East Coast production.
"With the recent truck shortage our customers have found it valuable to be able to load their organic and conventional items together – without giving up the valuable shelf life that large cross-dock programs often bring."
Along with increased organic farming, L&M has also developed new purple organic packaging. Most recently, L&M added new organic broccoli and cauliflower bags and tags, butt tags for organic cabbage, 3lb mesh sweet potato bags, and hard squash labels.
****
South Florida vegetables – grossing about $3500 to Boston.
New refrigerated containers have been ordered by Hapag-Loyd for export expansions…In Nogales, L&M has expanded its warehouse shipping facility.
Hapag-Lloyd is investing in 3700 refrigerated containers, which are used to ship food and other cargo around the world  Of the total, 1,000 of the units have environmentally friendly refrigeration systems.
Another 1000 will also have controlled-atmosphere capabilities specifically for fresh produce.
The Maersk Container Industry Star Cool Integrated containers are being built in Maersk facilities in China and Chile.
"Working together with (Maersk Container), we have been able to refine (controlled-atmosphere) technology to offer our ExtraFresh Plus service," said Niklas Ohling, senior director at Hapag-Lloyd, in a news release.  "his service enables even extremely sensitive fruit such as blueberries and lychees to be transported to the desired level of quality and degree of ripeness."
The new containers allows the company to expand the market reach of fresh fruits and vegetables, said Saren Leth Johannsen, chief commercial officer At Maersk Container, in the release.
****
L&M Begins Winter Season with New Facility
By L&M
L&M's Nogales location has moved and is now operating in a new, expanded facility.  The new location features over 33,000 square feet of cold storage, including 8 ripening rooms for mature green tomatoes and over 9,000 square feet of office space. This allows L&M to service up to 24 loads at one time. We are happy to offer consolidation services for our customers, as well as in-and-out service year-round.
L&M is already shipping melons, zucchini, yellow squash, hard squash, eggplant and bell peppers. Mature Green tomatoes will be available in December and cucumbers are available year-round. L&M will be adding production on eggplant and hard squash out of Culiacan, Mexico.
L&M Nogales is now located at 1450 W. La Quinta Rd. The company is a grower and shipper of fresh vegetables, potatoes and onions, with farms and offices nationwide