Posts Tagged "mandarin shipments"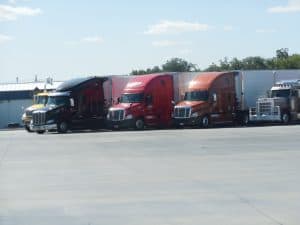 While Colorado potatoes are pretty well known to produce haulers, here are some loading opportunities such as California mandarins, Michigan apples and what — broccoli from Maine!  Yep, that is right.  Check it out.
The San Luis Valley of Colorado has 51,900 acres of potatoes which is up 800 acres from last season.  Russets remain the primary spud shipped from the region, making up approximately 95 percent of the annual shipments.  
Red potatoes now account for around 5 to 7 percent of the volume, while yellows are also increasing making up nearly 10 percent of production.  Fingerlings and specialties account for about 3 percent.  Over all, annual shipments have remained steady in recent years  Last season Colorado had 14 million hundredweight (cwt) of potatoes.
Colorado potatoes – grossing about $2100 to Chicago.
Sunkist Mandarin Shipments
Sunkist Growers Inc. based in Valencia, CA will start shipping California mandarins on November 1st, and will be shipping  a lot more of the citrus this season.  Mulholland Citrus of Orange Cove, CA recently joined the Sunkist cooperative and will add 8 million 5-pound cartons to Sunkist mandarin shipments this year, doubling the volume of Sunkist from last season.  Sunkist has thousands of grower-members as part of its cooperative, which are  based in California and Arizona.
Michigan Shipper Expands
Riveridge Produce Marketing Inc. of Sparta, MI ships about 35 percent of fresh Michigan apples and how now entered the apple cider business with the opening of the new Riveridge Cider 17,400-square-foot cold storage.  The opening was September 8th starting with blended gallon and one-half gallon cider.  It includes cold pressing and bottled blended fresh apple cider, as well as varietal blends of Fuji, Gala and Honecrisp.  The new operation can bottle 30,000 gallons a day.
Maine Broccoli Shipments
Hapco Farms of Riverhead, NY has been growing and shipping Maine broccoli for over 20 years, producing in excess of one millions boxes every season from July through October.  It has eight different varieties of broccoli, depending upon the time of the year.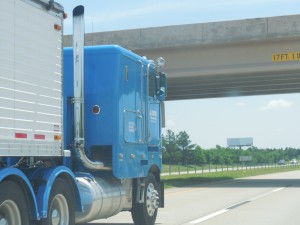 by Chilean Fresh Fruit Association
Chile's first 2017 shipment of clementines to the U.S. departed from the port of Valparaiso in late April, a week earlier than the previous season.  This serves as the official start of the Chilean Citrus season, which runs through October.
Roughly 191 tons of clementines (12,260 boxes) departed for the U.S., with 89% destined for the East Coast.  This shipment includes 7,940 boxes of Oronules (121 tons) and 4,320 boxes of Clemenules (70 tons).   Chilean Clementine volume is expected to be slightly less than 2016, with around 42,000 tons of clementines exported from Chile between April and July. In 2016, 99% of all Chilean clementines were shipped to North America, and the same is anticipated for this season.
Clementines are just one part of Chile's citrus offerings, which also include mandarins, lemons and navels.  In terms of timing, as Clementine shipments start to wind down in July, mandarins will ramp up, with shipments concentrated in the August-September timeframe.  Navel oranges will be available from June-October, with lemons boasting the longest season of May through October.  With favorable autumn temperatures and sufficient rainfall, the Chilean Citrus Committee anticipates good sizing and flavorful, juicy fruit.
While total citrus volume is expected to increase just three percent, from 247,363 tons in 2016 to 256,000 tons in 2017, a huge increase is once again anticipated for mandarins.  On the heels of a 22% volume increase in 2016, the Chilean Citrus Committee foresees another double-digit increase for mandarins this season, jumping from 53,000 tons to 67,000, a 26% increase over 2016.  Nearly 100% of all mandarins are destined for North America.  Comments Juan Enrique Ortuzar, Chairman of the Chilean Citrus Committee, "In 2014, Chile's mandarin volume was around 27,000 tons.  Here we are in 2017, just 3 years later, and we expect to ship 67,000 tons.  This growth is phenomenal, and in direct response to strong demand from our customers in North America. We believe there are still more growth opportunities, and the Chilean Citrus Committee remains committed to supporting market development."
In 2017, the Chilean Citrus Committee will expand its marketing program from the U.S. into Canada, working with a Toronto-based merchandiser to grow the Eastern Canadian market. The U.S. will remain its primary focus, and programs to promote lemons, easy peelers and navels are currently being discussed with retailers across the country.  The Chilean Citrus Committee will launch this season's marketing program during two May shows:  the annual CPMA convention in Toronto and The West Coast Produce Expo in Palm Springs.