Posts Tagged "Northwest pears"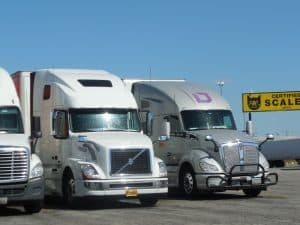 Volume and loading opportunities for Northwest pears should be similar to last season.
If the forecast holds this should translate into early variety pears shipped for the summer and fall pear season in 2016 being down 3 percent, followed by winter pear volume that continues well in 2017 being up 2 percent.
Rainier Fruit of Selah, WA, as well as most other pear growers started shipping bartlets in mid August and anjouis in early Septembers, about two to three weeks later than last season.
The Pear Bureau Northwest projects shipments near 18 million boxes, down about 9 percent from the five-year average.  The forecast for loading opportunities improved a little from the June 2 estimate, which predicted volume would be down about 2 percent from last season.
Probably the biggest change is Bosc shipments are projected to decline by 19 percent from last season and a 16 percent drop from the five-year average.
New Pear Variety
WENATCHEE, Wash. — Oneonta Starr Ranch Growers of Wenatchee, WA will have limited shipments this season of Gem, a new pear variety, which is about five years away from full production.  The limited volume will be shared this season with retail customers and a few consumers to start gathering some feedback on the fruit.
The pear is expected to be a relatively convenient offering compared to other options in the category, meaning it can be eaten out of hand.  The taste is said to be more like a Bartlett, but a little spicier type taste to it.  A lot of times with pears one has to wait for it to change color or check the neck to gauge its ripeness.  Another appeal with the Gem is it does not instantly brown when cut.  This could possibly lead to value-added opportunities such as packaged pear slices, which has become so popular with apples.
Oneonta markets fruit for Diamond Fruit Growers of Hood River, OR.
Here are some loading opportunities ranging from Southeastern Georgia's Vidalia onions to pear shipments from the Northwest, and cantaloupe and honeydew volume from California.
Fewer Vidalia onions have been shipped thus far this season.  About 1.5 million 40-pound packages had been shipped through May, about 40 percent compared to by the same time last year.  Shipments of fresh Vidalias finished in early June now loadings are coming from good  supplies of onions from storage.  Vidalias out of storage should be available through Labor Day.
Pear Shipments
Fewer shipments  of  Northwest pears are being forecast for the up coming  season starting in late July.  About 18.7 million boxes are expected to be hauled  out of Washington and Oregon in the 2014-15 season, 13 percent  less than in 2013-14 and 6 percent less than the five-year.  The harvest should wind down in mid-October.  Green anjous are expected to make up 53 percent of the Northwest volume, with bartletts at 23 percent  and boscs 14 percent.
Yakima Valley apples, pears and cherries – grossing about $4300 to Chicago.
Melon Shipments
Shipments of cantaloupe and honeydew from Central California (Westside District) could get underway anywhere from a few days, to a couple of weeks early, depending on the field.  There will be light volume the first two or three weeks of July, with much better movement beginning in late July and continuing into October.  There has been a  reduction of acreage in some of the earlier growing districts such as Huron and an increase in plantings farther north in such areas as Los Banos and Turlock.
Central San Joaquin Valley fruit – grossing about $8800 to New York City – higher towards the end of the week.