Posts Tagged "Northwest potato shipments"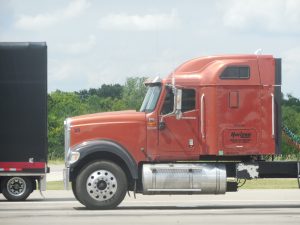 Northwest potato shipments from the Skagit Valley should be good this season.  At the same time imports of Peruvian onions are looking favorable for  American ports.
Skagit Valley Potato Shipments
The Skagit Valley lies in the northwestern corner of the state of Washington.  According to Wikipedia, its defining feature is the Skagit River, which snakes through local communities including  the seat of Skagit County, Mount Vernon, as well as Sedro-Wooley, Concrete, Lyman-Hamilton and Burlington.
There are about 90,000 acres of land devoted to agriculture, which has long been the primary industry in the Skagit Valley of the Cascade Mountain Range.  Farmers produce some $300 million in a variety of crops that include potatoes, berries, broccoli, cauliflower, cucumbers and the iconic tulips and daffodils as well as livestock and dairy products.
The Skagit Valley grows over 80 crops on 93,000 acres annually, including" some 300 million pounds of red, yellow and white potatoes.  Additionally, about 95 percent of the red potatoes grown in Washington state are grown in the Skagit Valley.  The acreage is used to produce mostly fresh market reds, whites, yellows, purple, fingerlings and some chipping potatoes.
About 12,000 acres of potatoes are now grown in Skagit County, a number that has remained constant for the last year of available records, 2015.
Harvest is just getting underway and good volume shipments are seen starting around Labor Day.
Peruvian Onion Imports
Last year Peru exported about 3,500 containers representing nearly 108,000 tons to the United States, with similar volume expected this season, which begins in a couple of months.
Peru has 6000 to 7200 acres of sweet onions with the main production areas being Ica, Norte Chico de Lima, and Arequipa.
Peru imported sweet onions get underway as the Vidalia sweet onion storage program is winding down.  Some U.S. onion companies have partnered with local Peruvian growers.  Volume is growing each season by about 5 to 7 percent.   About 85 percent of Peruvian onion exports are coming to the United States, arriving mostly by boat at ports on both the east and west coasts.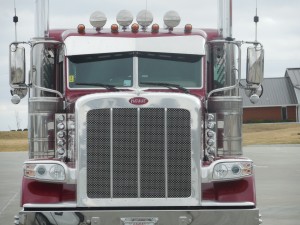 Northwest potato shipments are predicted to be down this year, primarily due to drought.
Production for Idaho, the state with the biggest production, is forecast at 130 million cwt. That's a two percent drop from the previous season's production. Likewise, production for Washington potato shipments are forecast at 100 million cwt, which is only a one percent decline from last year. Oregon potato shipments are forecast at 21.8 million cwt, which is a three percent drop. Production for the Northwest region is forecast at 252 million cwt.
While harvested area remained static or grew this year for the top-three producing states, lower yields contributed to lighter production. Washington, with 4,000 more acres harvested in 2015 than in 2014, had yields that were 13 cwt per acre lower. Likewise, Washington, with 5,000 more acres, had yields that were 25 cwt per acre lighter. Though harvested acreage remained unchanged in Oregon, yields were down 20 cwt per acre from 2014.
Some potatoes are not storing as well as others and Norkotahs are believed to be the most affected by last summer's heat.  Additionally, Burbanks can get misshapen tubers and can get too large, as a result of the heat.  Hopefully, there will be good storage management to ensure trucker's will be hauling and delivering  good-quality product available through the storage season.
Washington's Columbia Basin potatoes and onions – grossing about $5900 to Atlanta.
Twin Falls, Idaho potatoes – grossing about $5500 to New York City.