Posts Tagged "USApple"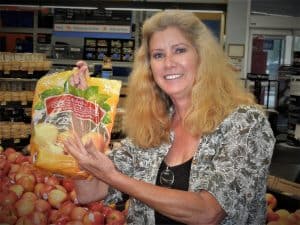 By USApple
Falls Church, VA — How do you like your daily apple? Do you slice a crisp Fuji at lunchtime and dip it in a side of nut butter?  Perhaps you end your day on a sweet note with a warm piece of apple crumble?  This apple season, USApple wants to know how consumers enjoy their #AppleADay.
During National Apple Month (Oct.) and through Nov. 3,  USApple is taking to social media encouraging individuals to share comments, posts, pictures and videos answering how they take their #AppleADay.  Each person who shares how they #AppleADay on the USApple.org website through an online form, or on social media with the #AppleADay hashtag enters to win gift cards or industry prizes.
From sliced to sauced, from blended to baked, as a morning meal or mid-night snack, USApple seeks to create the world's longest list of ways to enjoy an #AppleADay.  Individuals can submit their reasons a  usapple.org/appleaday.
Responses to date include:
"I make crockpot baked apples."
"Straight from the tree."
"Every day with some cheese and crackers."
"Apple slices, almond butter, cinnamon and oats."
"I use it in my smoothies with avocados."
"I always eat a fresh apple at lunch every day and apple crisp at least once a week. Apples are a staple in our house no matter which way we fix it."
Read other responses at:  usapple.org/appleaday-results.
"Our industry and the broader wellness community are always encouraging people to eat an apple a day, and an apple a day can look different for everyone," said Korenna Wilson, Director of Consumer Health and Media Relations, USApple.  "We want to spend peak harvest season engaging with consumers online to see just how people enjoy their favorite apples and show that it's far from boring, or the same.  Our growing list will give all of us new ideas to fit in that apple a day."
About USApple
U.S. Apple Association is the national trade association representing all segments of the apple industry.  Members include 40 state and regional associations representing the 7,500 apple growers throughout the country, as well as more than 400 individual firms involved in the apple business. More information on the organization is available at USApple.org.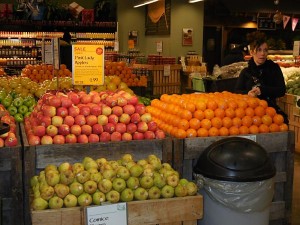 It seems that there is some truth in the old saying: "An apple a day keeps the doctor away."  A recent release by U.S. Apple Association (USApple), shows that eating apples can help fight the factors that contribute to heart disease, the leading cause of death globally.
The release provides evidence from research that shows the benefits of eating apples:
An Ohio State University study recently found that eating an apple a day for four weeks lowered blood levels of oxidized LDL the bad cholesterol by 40%.
A University of Oxford (UK) study found that eating an apple once a day may be just as beneficial as daily statin use when it comes to preventing vascular deaths in individuals over 50.
A University of Florida study found eating two apples a day reduced LDL by 23%.
U.S. researcher's report that for every 10 grams of fiber consumed per day the risk of developing heart disease may decrease 14 percent, and the risk of dying from heart disease may decrease 27 percent. They also found that fiber from fruits appeared to be slightly more protective than cereal fiber, lowering the risk of coronary disease death by 30 percent.