by CMI Orchards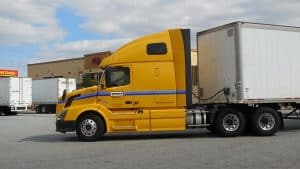 Wenatchee, WA –  CMI Apricot growers have reported this year's crop will be coming off the trees later than last year due to a colder spring.  This year's crop should be harvested around July 2.
The Washington State apricot season is generally short with shipments ending in July.
Although the highly anticipated Washington State grown season of apricots is short (month of July), consumer interest for this delicious and nutritious treat continues to grow.  Versatile and delicious, apricots find many ways into a number of recipes.  Whether sliced in a summer salad, breakfast cereal, adding them to pancake batter, preparing an apricot glazed cooked carrots, or numerous apricot/chicken recipes.
According to George Harter, VP of Marketing for CMI Orchards, "the cool nights and warm daytime temperatures in the Columbia River Valley really help bring out the extra sweet flavor or our apricots."
Nutritionally, apricots are rich in many ways.  Apricots are an excellent source of vitamin A, 100g providing 64% of the recommended daily allowance (RDA).  Vitamin A plays a critical role in maintaining healthy vision, neurological function, healthy skin, and more. Vitamin A, like all antioxidants, is involved in reducing inflammation through fighting free radical damage. Consuming a diet high in antioxidants is a way to naturally slow aging.  Additionally, apricots are an excellent source of vitamin C, potassium, iron, zinc, calcium and manganese.
About CMI Orchards
CMI Orchards is one of Washington State's largest growers, shippers and packers of premium quality apples, pears, cherries, apricots and organics. Based in Wenatchee, WA, CMI Orchards delivers outstanding fruit across the U.S.A. and exports to over 60 countries worldwide.
Washington Cherry Shipments
Spring bloom for both Washington cherries the fast approaching season and apples in the fall for the 2017-18 season are about 10 days behind normal timing and three weeks behind last year
Cherry harvest is expected to begin for the company in mid June.