Posts Tagged "Argentina blueberries"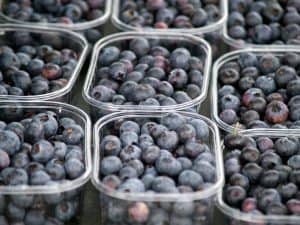 While imported Argentina blueberries are arriving at U.S. ports, boat arrivals will be heaviest during October and November, before winding down by the end of the year.
The country typically exports about 65 percent of its total volume to the U.S., but that could decline about 10 percent  this year, due to increased competition from Peru.
The first "blues" arrived by air in early September.
Argentina exporter Hortifrut Expofresh reports the country's blueberry exports to the U.S. should approach 11,000 metric tons, similar to a year ago.  Argentina will ship more organic blueberries this season, plus should have more volume of blueberries by sea container compared to last season.
Argentina exporters will be sending more fruit to the U.S. by boat via Chile this year, which has a transit time of 17 days.  In total, it is estimated about 35 percent of Argentina blueberries will be exported to the U.S. by sea containers this year.
Wish Farms of Plant City, FL reports the addition of Savannah as a port to receive Argentina blueberries is expected to increase shipments by boat. Fruit shipped by vessel can be cold treated instead of fumigated. Since fumigation isn't allowed for organic fruit, cold treatment is important for that category to grow.
Wish Farms notes the quality of Argentina fruit is expected to be outstanding with really good taste.
Argentina exported about $58 million in fresh blueberries to the U.S. in 2017, compared with $79.7 million in 2016 and $62.5 million in 2016. U.S. imports of organic Argentina blueberries totaled $7.7 million in 2017, up from $5.6 million in 2016.
Gourmet Trading Co. of Los Angeles reports said the season looks good, with a favorable exchange rate expected to benefit exporters.  A normal winter after a warm fall in the growing regions has occurred.  However, spring temperatures were cooler than normal.
Argentina is experiencing its first exports to China between September and December this year.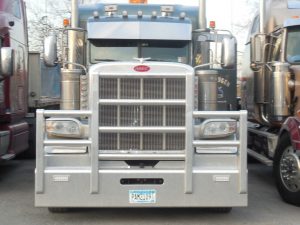 While the initial arrival of blueberries from Argentina has arrived by air, regular arrivals by boat at U.S. ports will be more common during the season….Meanwhile a California stone fruit shipper is shipping citrus for the first time.
The initial load of Argentina blueberries, which was over 50 tons, flew out of Tucuman's renovated airport September 23rd.  The Teniente General Benjamín Matienzo International Airport outside of Tucumans was closed over the summer for the runway to be reconstructed and extended from 2,900 meters to 3,500 meters. Member producers of the Argentinean Blueberry Committee, which accounts for 80 percent of the country's blueberry exports, celebrated the loading of 53 tons of berries on a Boeing 747 bound for Miami, according to a news release.
"We are pleased to be able to carry out the first full-load export of blueberries to the U.S., and we expect to continue in this direction, strengthening the (export) market," Federico Bayá, the committee's president, said in the release.
The airport renovations also included infrastructure and equipment improvements making loading commercial shipments smoother and safer. But the big change is the extended runway, which allows for a heavier load than was previously possible.
California Company to Ship Citrus
By Mountain View Fruit Sales
Reedley, CA — Mountain View Fruit Sales, known for shipping tree fruit, has announced they will be shipping California Citrus this season. Partnering with Eastside Packing they will be adding additional commodities to their premium quality and customer service based program.
"We have been working on getting into the citrus deal for many years, but finding the right growers and varieties can't be rushed, so we are pleased to announce we will be shipping mandarins and lemons for the 2017 season," said Mike Thurlow owner and CEO of Mountain View Fruit Sales.  "It is a natural for us as we are located right in the middle of the prime citrus growing region.  We will be utilizing the same aggressive marketing platform we currently use for our premium stone fruit program."
Kent Huckabay and Joel Gonzalez have joined the Mountain View Sales team, bringing expertise in citrus marketing to the table.  "We've worked with Mountain View for years on the tree fruit side, and their marketing strategy is well suited to apply to citrus,"  said Huckabay.   Mountain View Fruit Sales has been a leading marketer of tree fruit in California's San Joaquin Valley for over 20 years.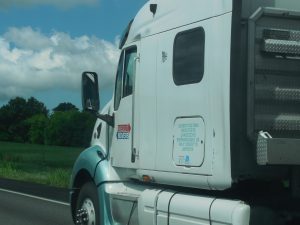 Imports of Argentina blueberries and Mangoes from South America should be very good this season.
Argentina growers should export about 17,500 tons of fresh blueberries this season, of which two-thirds likely will be arrive in the U.S. and Canada.  A year ago, the U.S. and Canada received only 10,280 tons of blueberries from Argentina, due to adverse growing conditions.  The weather seems to have improved a lot this year.
Light exports were under way to the U.S. Brazil,  and Europe in late August, with the first U.S. arrivals taking place in early September.  Peak season arrivals will happen in late October, before the season concludes by the end of November.
Mango Imports
A late surge of mango imports from Mexico and an early start in Ecuador should mean a lot of mango imports this fall.  Mexico should ship about 74 million boxes of mangoes this season, up from 64 million boxes a year ago.
Peak Brazilian imports have been in September.  However, with the heavy volume of Mexican fruit being imported, most Brazilian fruit imports were arriving at ports and being hauled by truck to markets in the eastern half of the country.  Meanwhile Mexican mangos are being delivered to in heavy volume to the West Coast.
Even with the record late-season volumes out of Mexico this season, and record volume crops are also possible from Brazil, Ecuador and Peru.  In addition to the glut, appearance issues were hurting demand for late-season Mexican fruit, although eating quality has been excellent.
Mexican volumes are now finally starting to wind.  Brazilian import volumes are expected to start peaking around the second week of October.  Brazil is expected to ship about 8 million boxes this year, similar to a year ago.  Ecuador should produce about 10.8 million boxes, up slightly from last year.
Peru mango imports to the U.S. should get underway in November, with imported expected to be up about 10 percent from last year's 9.3 million boxes.
South Texas crossings with Mexican mangoes, other tropical fruit, tomatoes and vegetables – grossing about $2000 to Chicago.