Posts Tagged "carrot shipments"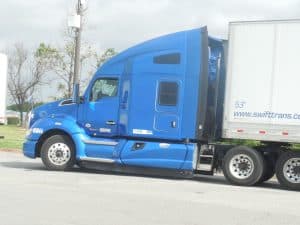 Potato shipments in good numbers are now coming out of Kern County, California, as well as from Eloy, Arizona and continuing until early July.
Following a recent shipping gap in late May,   Kern County potato shipments should be relatively strong they peak in June and continue until about July 10th.
These California spud loading typically begin  in late April or early May and last for about two months.   This year, the first potatoes were dug and shipped in late April,  but several growers didn't get underway in Kern County until the second week of May.  This was due to their earliest new potatoes being grown a couple of hundred miles south in the California desert.
This season there is 1,058 acres of white potatoes, 1,853 acres of reds and 1,834 acres of yellows in Kern County.  This year there were no russet potatoes which had been declining for several years.
Kern County potatoes and carrot shipments – grossing about $6100 to Atlanta.
****
Arizona Potato Shipments
By Potandon Produce L.L.C.
Idaho Falls, ID – Potandon Produce L.L.C., the exclusive marketing agent for Pinto Creek Co., LLC in Eloy, AZ is now shipping fresh potatoes from Arizona in good volume.
Potandon will be shipping mini potatoes, red potatoes, and gold potatoes in the Green Giant™ label from Pinto Creek,.
Red and yellow potato shipments will continue until the July 4 weekend. Mini red, mini yellow, medley packs and purple potatoes will ship through August.  Potandon also has started moving Arizona product to their Idaho cross-dock facility next week for mixed loads.
The Pinto Creek packing facility has seen constant improvement over the past five years, from a new storage facility to state of the art grading and sizing equipment, making it one of the premier red potato packing sheds in the southwest.
About Potandon Produce L.L.C.
Headquartered in Idaho Falls, Idaho, Potandon Produce is the largest marketer of fresh potatoes and one of the largest marketers of fresh onions in North America.  Potandon holds the exclusive licensing rights to the Green Giant™ brand for fresh potatoes and onions, and is able to provide year-round supply to any size retail, foodservice, or wholesale customer.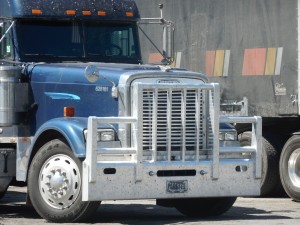 An extended warm weather streak is occurring in the California and Arizona deserts, resulting in  fair to good movement of vegetables.  The only problem is treacherous winter weather in many northern and northeastern markets is hurting demand.
Desert vegetable shipments are taking place from the Imperial, Coachella and Pal Verde valleys of California, as well as the Yuma area in Arizona.  Everything from head lettuce to romaine, as well as broccoli and cauliflower, and greens are being loaded.  The primary problem might be if there are some temporary shipping gaps due to weather factors earlier in the season….Mexican asparagus volume is building at the Calexico, CA border crossing.
Carrot shipments from the Bakersfield area are averaging over 300 truck loads per week.
While strawberry loadings out of the Oxnard district are light, there is better volume with celery.
California citrus shipments  ranging from oranges to tangerines and mandarins  are available from shippers in Central and Southern California.
California avocado shipments have recently got underway and the forecast calls for loadings to total 327 million pounds during the 2014-15 season, about 10 percent greater than this past season.  Volumes are expected to build into March with 'promotable' volume beginning in April.
Overall, this is perhaps the lightest volume time of the year for California produce shipments, which too often results in multiple pick ups to fill the trailer.
California desert shipments – grossing about $4400 to Chicago, $6500 to New York City.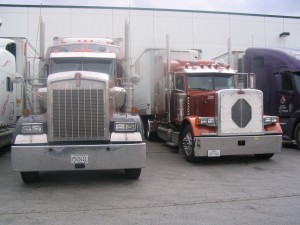 It will be a few more weeks before California citrus shipments really get cranked up from the San Joaquin Valley and Southern California. 
About 88 million cartons of California navels should be loaded this season, down slightly at  2 percent from last season.  A few growers started harvest the week of October 7.  Limited shipments will be underway at the end of October, with good loading opportunities coming the second week of November, just in time for the Thanksgiving holidays.
Table grapes continue to provide heavy volume from the San Joaquin Valley, and it is little wonder if you've tasted the fruit this season.  With high sugar levels, consumers, including me, keep going back to the store for more.  About 1,800 truck loads of grapes per week are being loaded  in California. 
Carrot Shipments
There is steady movement of carrots out of the Kern District in the Bakersfield area, averaging over 300 truck load equivalents per week.
Huron Lettuce Shipments
It's only about a 30-day window for head lettuce loadings coming out of the Westside of the San Joaquin Valley, known as the Huron district.  Harvest  has just started, but it will be the week of October 28th before significant loadings occur….Meanwhile lettuce, broccoli and cauliflower continue out of the Salinas Valley in light to moderate volume.
Pistachio Shipments 
 The forecast pegs shipments amounting to 460 million pounds, off from 550 million pounds a year ago.  Expect substantially higher prices in your local supermarkets.