Posts Tagged "Florida orange shipments"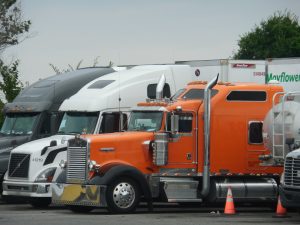 It appears Florida's orange growers are finally getting a break after surviving pestilence and a deadly hurricane.
With season kicking off October 1st, the state may ship 70 million boxes of the fruit, according to the average estimate of four traders and analysts in a Bloomberg survey. That compares with 44.95 million the prior year, the smallest crop since 1945, government data show. The survey response range was 65 million to 80 million.
Florida orange shipments for the nation's number one producing state has seen the growers leaving the business due to the the Asian citrus psyllid, a tiny winged insect that spreads the bacterial disease known as citrus greening.  Greening has decimated groves and increased costs for crop maintenance.  A year ago, the industry was clobbered by Hurricane Irma after the storm smashed into trees in September and damaged fruit.
Improved weather conditions has helped the crop to start coming back and as more growers develop methods to fight the greening disease.  Output of 70 million boxes would be the biggest since 2015, according to statistics from the USDA.  The agency will issue its first estimate for the upcoming season on October 11th.  The citrus is shipped in 90-pound boxes.
The Highlands County Citrus Growers Association of Sebring, FL reports many citrus trees very good with the turn around.  Tree leaves are reported having good structure and growers are placing emphasis on the nutrition of trees to fight greening.
The association members account for about 13 percent of the state's shipments, will probably have up to 9 million boxes in the upcoming season.  That compares with 5.5 million boxes a year earlier.
Hunt Brothers Cooperative in Lake Wales, FL report the battle with greening has increased costs at a time when American demand for orange juice is on the decline. Growers are estimated to be spending about $2,100 per acre today, up from $700 10 to 12 years ago.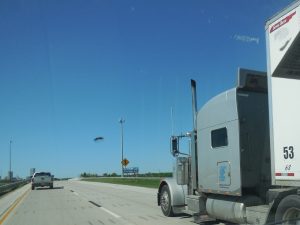 The forecast for all Florida orange shipments in April hasn't changed from the March outlook, at 67 million boxes; but grapefruit shipping volume has been reduced.
Growers are battling citrus greening in the groves, resulting in the smaller crop.   Following the revised  USDA forecast shows the total orange volume includes 33 million boxes of the non-valencia oranges (early, midseason, and navels) and 34 million boxes of valencia oranges.  Florida is the top orange-producing state in the U.S., with California second, at a projected 51 million boxes for 2016-17.
The final numbers for Florida citrus won't be known until the end of July.
For the previous 10 seasons used in the regressions, the April all-orange forecast has deviated from final production by an average of 3 percent, with five seasons above and five below, and differences ranging from 7 percent below to 5 percent above, USDA reported.
The forecast of non-valencia production was unchanged, at 33 million boxes. The survey, conducted March 29-30, showed 99 percent of the early-midseason rows were harvested.  Non-valencia estimated utilization to April 1, with an allocation for non-certified fruit, was 32.9 million boxes.
The navel forecast was lowered by 50,000 boxes at 800,000 boxes, 2 percent of the non-valencia total.
The forecast of valencia production remained at 34 million boxes. Final fruit size was close to the minimum, requiring 242 pieces to fill a 90-pound box. The survey indicated final droppage at 30 percent, slightly below the maximum.  A survey showed 28 percent of the valencia rows were harvested.
The forecast of all grapefruit production was lowered 800,000 boxes to 8.10 million, with changes made in both the white and red grapefruit forecasts. The white grapefruit forecast was lowered 200,000 boxes, to 1.5 million, and the red grapefruit forecast was lowered 600,000 boxes, to 6.6 million.
Estimated utilization to April 1, with an allocation for non-certified use, of white grapefruit was 1.42 million boxes and red grapefruit, 6.24 million.  Florida leads the U.S. in grapefruit production, with Texas' projected 4.7 million boxes second.
The forecast of early tangerine varieties — fallglo and sunburst — was finalized, at 600,000 boxes with 225,000 boxes of fallglo and 375,000 boxes of sunburst. Harvest is complete for these varieties this season. The royal tangerine forecast was raised 20,000 boxes to 240,000. The later-maturing honey tangerine forecast was raised 130,000 boxes, to 520,000. California's projected 22 million boxes of tangerines and tangelos leads the U.S., with Florida second, at 1.64 million.
The tangelo portion of the all tangerine forecast remained at 280,000 boxes. Estimated utilization to April 1 is 277,000 boxes, which included an allocation for non-certified fruit.
Here's an update on Washington apples shipments, as well as Florida tomato shipments and Florida orange shipments.
Washington apple shipments now shows the total crop remaining in storages at 116.7 million boxes, down a fraction from 116.9 million a month ago and 117.1 million on January 1st. Record apple shipments occurred in 2014 totaling 141.8 million boxes.
The 2015 crop is 54 percent, 62.9 million boxes, shipped versus 54 percent a year ago and 56.7 percent two years ago. Weekly shipments are averaging a healthy 2.5 million boxes.
Florida Tomato Shipments
Abnormal winter storms have caused shortages of all Florida grown produce. Damaging winds, heavy rains and even tornadoes have crossed the state nearly every week since the holidays. About 80 percent of the tomatoes in the U.S. are currently coming from Mexico.  Meanwhile, Florida production and shipments of tomatoes should increase significantly by Mid April.
Florida Orange Shipments
The USDA 2015-16 Florida orange shipping estimate has increased 3 percent to 71 million, though it is still well below the 96.8 million boxes of oranges moved during the 2014-15 season.  A 2 million box rise in Valencias to 35 million accounted for the increase, while early and mid-season varieties stayed at 36 million boxes.  Florida citrus officials say its citrus crops remain in a "crisis" situation due to disease issues.
The USDA's estimate of the 2015-16 Florida grapefruit crop also rose slightly to 10.7 million boxes from 10.5 million. Specialty citrus decreased a fraction to 1.8 million boxes.