Posts Tagged "Florida strawberries"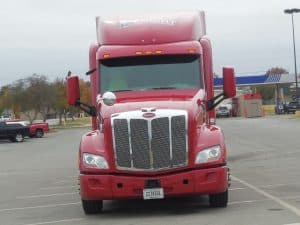 Chilean avocado exports to the U.S. are projected to increase through next summer….Meanwhile, Florida grapefruit shipments may be the lowest in nearly a century….Better Florida produce shipping news coming with the new strawberry season.
Chilean avocado exports to all countries will reach 155,000 metric tons during 2018, which will be an increase  of about 5 percent in shipments.  Most Chilean avocados are shipped from August through May.
From January through September, Chilean avocado exports to all markets rose by 42.9 percent in volume and 61.7 percent in value.
The U.S. is the largest importer of Chilean avocados, account for about 30 percent of the South American country's total exports, which was  about 23,000 metric tons in  2017.  Current season imports of Chilean avocados has soared this year, however, growing 158.5 percent in volume from January through September 2017 compared with the same period last year.  Following the U.S., Chile's top avocado export markets include the Netherlands, Argentina, China and the United Kingdom.
Florida Grapefruit Shipments
Shipments of Florida grapefruit are now projected to fall to the lowest in nearly 100 years.
Production could only reach 4.65 million boxes in the current crop year, which would be the lowest output since 1919, according to a USDA forecast last week.  Texas is aiming to build up some lost output and next year could surpass Florida as the top grapefruit shipper for the first time.  Still, the nationwide crop of 14.15 million boxes will be the smallest since 1930, less than half the harvest as recently as 2013.
Wish Farms Launches Strawberry Season
By Wish Farms
Plant City, FLA  — Wish Farms, grower-shipper and year-round supplier of Florida strawberries has big plans for its new strawberry season.
"The recent cooler weather we've experienced is great for the berries and is helping us kick off Florida strawberry season," said Gary Wishnatzki, owner of Wish Farms.  "Consumers are seeing Florida fruit in stores now."
Plant City, Florida is known as the winter strawberry capital of the world. Wish Farms is growing and marketing almost 2,000 acres of Florida strawberries this year.  Florida's season lasts from November through April, with peak production in February.
Wish Farms has dedicated a large portion of acreage to the Sweet Sensation, a University of Florida variety known to retain its sweetness by maintaining its sugar content and consistent brix (sugar) levels throughout the season.
Florida strawberries and tomatoes are leading produce shipments from the Sunshine state this month.
Florida has over 11,000 acres of strawberries are grown in the Plant City area each year, with Hillsborough County shipping about 15 percent of the nation's strawberries and virtually all the berries grown during the winter.
Since late spring, the weather was good and the state has been leading the nation in strawberry shipments now for a number of weeks.  Although small compared to California's total strawberry shipments, Florida ships about 20 million flats each year.
Florida is loading about 1,000 truck loads of strawberries per week.
Florida Vegetable Shipments
Unlike some winters, Florida growing conditions also have generally been favorable for vegetables, leading to fairly stable shipments from week to week.   Mature greens provide Florida's heaviest tomato volume, with much less amounts coming from plum and grape tomatoes.  However, if you add the three types of tomatoes together, they are averaging about the same amount of volume as Florida strawberries.
However, a major difference between hauling strawberries and tomatoes relates to geography.  Florida's strawberry shipments are concentrated in a relatively small growing area just west of Tampa.  By contrast, Florida tomato shipments are spread throughout much of the state, with some areas being more active depending on the season.
At the same time, Florida also is shipping a number of other winter vegetables.  However, volume with Florida vegetable shipments are much lighter this time of the year.  While Florida may be shipping around 1,000 truckloads of mature green, plum and grape tomatoes each week, the next closest item is bell peppers, averaging only 250 truck loads weekly.  Other leading Florida vegetables range from cabbage, to sweet corn, cucumbers, and beans, but the volume this time of year is only 50 percent or less that of bell peppers.
This will remain so until the last half of March, or April, depending upon weather conditions.  All of this means mixed loads and only partial loads for the most part in the winter.  Even during the heaviest Florida produce shipping season in the spring, multiple picks and drops are very common.
I have just returned from Florida and over the weekend had the opportunity
to attend the Florida Strawberry Festival at Plant City, FL, just east of  Tampa.  Before talking about the event, here's the bottom line on Florida strawberry shipments.    Volume is good from the area, with over 400 truckloads being shipped weekly.  However, if the warm, humid weather continues shipments will start rapidly declining, which is pretty normal for the last half of March.
Strawberries grossing about $1,000 to Atlanta.
The Florida Strawberry Festival has been held since 1930 and is quite similar to a state fair with everything from midway rides to a queen contest and awards for cake decorating, plus plenty of entertainment, among countless other activities. 
I caught the show by the pop group Air Supply on Saturday night (March 3).  I'm told they had several big hits during the 1980s, but I guess I missed them somehow.  Anyway, wasn't my flavor of music, but they did have a great band!
If you're looking for something to do and  in the area, it can be a fun event, which lasts through March 11th.  By the way, lots of huge, beautiful flats of strawberries are being sold at the festival for $7 and $8.