Posts Tagged "Fred Plotsky"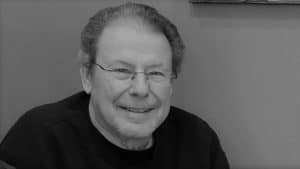 I'm not sure where 2017 went, but ready or not I'm plowing right into 2018!
I've been very blessed in many ways, one of which is the way HaulProduce.com continues to have more folks signing up for our free subscriptions.  This tells me you are finding worthwhile information here relating to produce hauling, as well as other news such as the health benefits of eating fresh fruits and vegetables.
There have now been over 1900 posts published on the website since it was launched on January 12, 2012.  Six years! Where has the time gone!
The primary sponsors of HaulProduce –  Allen Lund Co., Cool Runnings, and DMTB, I have personally known the owners a combined 105 years!  They are all good, honest people that I can't say enough good things about.  The bottom line is they care about maintaining impeccable business reputations and they truly care about the trucking industry and particularly the hard working Americans that deliver well over 9o percent of the fresh produce to destinations across North America.
So, here is a shout out to 3 of the finest men I've ever known – Allen Lund, Fred Plotsky and Jimmy DeMatteis.
It looks like we are entering another cycle in the trucking industry.  If you are old enough you have witnessed several of these over the years.  The economy slows down, excess equipment is out there and freight rates plunge.  Luckily, it looks like what started in 2017 is just really getting started with this new cycle in trucking.  The economy is picking up, equipment and qualified drivers are harder to find, and freight rates are on the rise.
Of course, we can always count on the federal and state governments to put a damper on things, particularly with more rules, regulations and taxes, most of which seem to do more harm than good, and often increase costs of operation.
I continue to be amazed, especially with the owner operators and small fleet owners, that continue to persevere.
This is wishing each of you much happiness and health in the New Year. – Bill Martin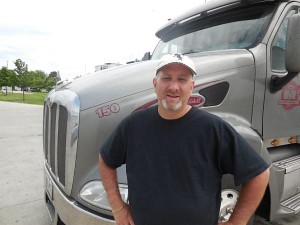 Owner operators working with Cool Runnings Ltd. seem to be doing a little better financially this year, but company president Fred Plotsky would still like to see a more robust economy.
Based in Kenosha, WI and observing its 29th anniversary this month, Cooling Runnings  has the majority of its business hauling produce out and California and the Northwest.
Plotsky cites lower diesel fuel prices as a primary factor in produce truckers doing better this year.  Despite less money going for fuel, the owner operators his truck brokerage works with are saying they still need $2 per mile as freight rates continue to struggle keeping up with the increasing cost of operation.
"Business is better than last year," Plotsky observes, "but it still could be better.  There is an up tick in the economy, although I still see it as pretty flat to maybe slightly better at best."
Cool Runnings has a history of working on a regular basis with the same produce truckers.   The company provides advances to drivers, but Plotsky says one sign they are doing better, is fewer advances in pay are requested.  "This leads me to believe the drivers have more money in their pockets," he says.
Still, Plotsky knows that excessive rules and regulations on the trucking industry are taking its toll.  For example, he points to the electronic logs being pushed this year by the Federal Motor Carrier Safety Administration (FMCSA).
"A lot of the older guys are not going to plug it (electronic logs) into the engine.  They are saying, 'you know what, I'm not going to do this, and they are hanging it up," Plotsky says.  While implementing electronic logs is not that complicated, he says it is matter of excessive FMCSA government oversight.
His truckers generally feel they are doing a good job of providing service and doing it safely.  They are not hurting anyone, and trucking legally for the most part.
At the same time, Plotsky notes in produce trucking it is a challenge when there are so many multi pick ups.  Delays at loading docks make it more difficult to operate legally.  Yet, drivers are going to have to find a way to do this when the electronic logbooks become mandatory.
"With the multiple pick ups and delays in loading, it makes it a challenge to make on time deliveries.  If you don't get out of California on Monday night or early Tuesday morning, you can't make it to Chicago on Friday.  You can drive it, but not legally," Plotsky concludes.