Posts Tagged "Peruvian onion imports"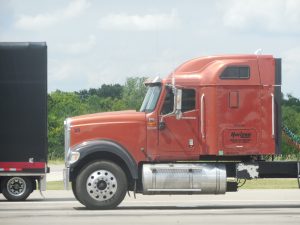 Northwest potato shipments from the Skagit Valley should be good this season.  At the same time imports of Peruvian onions are looking favorable for  American ports.
Skagit Valley Potato Shipments
The Skagit Valley lies in the northwestern corner of the state of Washington.  According to Wikipedia, its defining feature is the Skagit River, which snakes through local communities including  the seat of Skagit County, Mount Vernon, as well as Sedro-Wooley, Concrete, Lyman-Hamilton and Burlington.
There are about 90,000 acres of land devoted to agriculture, which has long been the primary industry in the Skagit Valley of the Cascade Mountain Range.  Farmers produce some $300 million in a variety of crops that include potatoes, berries, broccoli, cauliflower, cucumbers and the iconic tulips and daffodils as well as livestock and dairy products.
The Skagit Valley grows over 80 crops on 93,000 acres annually, including" some 300 million pounds of red, yellow and white potatoes.  Additionally, about 95 percent of the red potatoes grown in Washington state are grown in the Skagit Valley.  The acreage is used to produce mostly fresh market reds, whites, yellows, purple, fingerlings and some chipping potatoes.
About 12,000 acres of potatoes are now grown in Skagit County, a number that has remained constant for the last year of available records, 2015.
Harvest is just getting underway and good volume shipments are seen starting around Labor Day.
Peruvian Onion Imports
Last year Peru exported about 3,500 containers representing nearly 108,000 tons to the United States, with similar volume expected this season, which begins in a couple of months.
Peru has 6000 to 7200 acres of sweet onions with the main production areas being Ica, Norte Chico de Lima, and Arequipa.
Peru imported sweet onions get underway as the Vidalia sweet onion storage program is winding down.  Some U.S. onion companies have partnered with local Peruvian growers.  Volume is growing each season by about 5 to 7 percent.   About 85 percent of Peruvian onion exports are coming to the United States, arriving mostly by boat at ports on both the east and west coasts.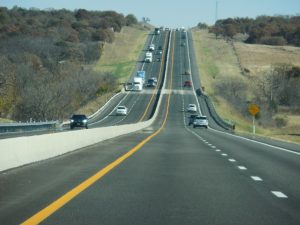 What a difference a year makes when it comes to onion shipments across the nation.
Unlike last fall and winter, the 2016-7 shipping season for onions may not be better for growers and shippers, but it should mean a significant increase in loading opportunities for onion haulers.  Okay, so onions not be offer prime freight rates.
Peri & Sons Farms, Yerington, N.Y., is an onion grower and shipper has sees plenty of  global onion supplies.   The company also has onion operations in the Mason Valley of Nevada and the Imperial and San Joaquin Valleys of California.  Yields this past growing season were phenomenal.
While Peruvian onion imports are up slightly year-to-date – about 20 percent, overall import volumes from Peru will be down being slightly down from last season.  Peruvian sweet onions are imported from September to February.
 It is too early to tell what imported Mexican volume will be.
Generally, Northwest onion shipments this season appears to be similar to last year.  The Northwest sweet onions are harvested in August and September and sold in the winter months with best quality product available in September and October.  The biggest volume area in the Northwest this time of year is in western Idaho and Malheur County, Oregon.  About 1,000 truck loads are being shipped weekly.
Western Idaho/Eastern Oregon storage onions – grossing about $3200 to Chicago; $5100 to New York City.
The Peruvian Mayan sweets are available from September to January, but because they aren't storage onions, they're continually harvested to provide fresh product.
Sweet onions from Walla Walla, WA has been declining in recent years and is down from its peak of 1,200 acres.  However, some observers believe the decline has reached a low and is now  stabilizing.
Vidalia sweet onions are grown in Tattnall and Toombs counties in Georgia and are shipped from late April to August.
As we approach fall, here is a look at the upcoming possibilities for fall loadings for Colorado potatoes, Georgia vegetables and imports of sweet onions from Peru.
Colorado Potato Shipments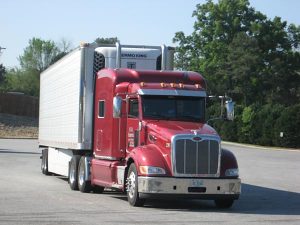 Last year San Luis Valley Colorado potatoes were harvested off of 52,000 acres.   This year acreage is about 50,900 acres.
Diggings started for some growers in August, with the harvest running into mid-October.  There were 2,176 truck loads shipped during the 2015-16 season, down about 400 loads from the previous season.  Russets account for nearly 99 percent of the crop last year and 97 percent in 2014-15.
Yellows last year were 0.2 percent, down slightly from 0.3 in 2014-15.  Interestingly, yellows have declined since 2013, dropping 0.1percent each year.  Red potatoes were 1 percent last year and 2.6 percent the year before, showing an increase of russets in 2015-16.
Shipments are increasing, but currently too light to quote freight rates.
Georgia Vegetable Shipments
While the volume doesn't match that of spring and summer loadings, fall Georgia vegetable shipments are significant.  A drawback may be multiple pick ups for lack of any one shipping having truckload volume at anyone time.  Still, it is that time of year.  Florida is dead and there's not a lot of choices in the Southeast.
Generally speaking most fall Georgia vegetables are in the ground and harvest will be starting anytime.  Heaviest volumes will be during October, although lighter shipments will be occurring in November and into December.
Among the fall veggie loading available are:  bell peppers, squash, cabbage, green beans, sweet corn, cucumbers, eggplant, greens (kale, collard, turnip and mustard), as well as carrots sweet potatoes and hot peppers.
Shipments are too light to get an accurate quote on freight rates.
Peruvian Onion Imports
Onion imports from Peru have started arriving at U.S. ports in light volume, but are increasing.  Peru typically follows the Vidalia sweet onion season.  The product from Southeastern Georgia enjoyed banner shipments this season and is virtually finished.  Meanwhile, it's making for a good transition to Peruvian imported onions, which will continue through the winter and dovetail into the sweet onion shipments that will be coming next spring out of Mexico and then Texas – and once again back to Vidalia.