Posts Tagged "Washington blueberry shipments"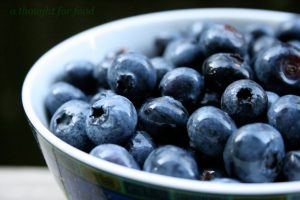 In 2016 Washington state shipped 120 million pounds of blueberries, which was six times more than a decade earlier and is now America's largest blueberry shipper.  In 2017 the final total was more like 132 million pounds.   In 2018, if growing conditions cooperate, the state's blueberry shipments could hit 145 million pounds.
Blueberry shipments from Washington occur basically over a five-month period from early June until the middle of October.  This is longest season of any blueberry producing state in America.  The first berries of the season come out of Eastern Washington, followed by Northwest Washington.
The biggest volume blueberry counties in Washington are Whatcom, Snohomish and Skagit on the westside of the state and Benton and Franklin counties in Eastern Washington.
Before long, Washington blueberry shipments could reach 200 million pounds annually.
Washington surpassed Georgia in 2015 when it became the nation's top blueberry producer.  Coming in 3rd with blueberry shipments is Michigan, followed by Oregon.
Washington has about 18,000 acres of "blues," with about 5,000 acres located in the eastern part of the state, which now produces about 40 percent of this state's blueberries.  Eastern Washington has some of the largest blueberry growers in the world.
Whatcom County in Northwest Washington is the leading county in the state for production of blues, accounting for about 7,000 acres of blueberries.  Production there has doubled in the past eight years.  Notably, a third of those plants are 4 years old or younger.
Across the state there is a lot of new production from young fields and in 2016 at least 1,000 new acres of blueberries were planted.  Organic blueberries now make up about 25 percent of the total crop.  This follows a worldwide trend where production has increased 40 percent between 2012 and 2016.  An astounding number is that between 1994 and 2014, U.S. blueberry consumption increased 599 percent!
Washington state has four sectors of blueberry production: organic fresh, organic processed, conventional fresh and conventional processed.
Blueberry production in Washington has grown so fast it doesn't have the capacity to pack all of its fresh or processed crop.  It is estimated at least 40 percent of Washington's blueberry crop is packed or processed out of state. Oregon and British Columbia are primary destinations. But more than 2 million pounds each also are shipped to Idaho and California for packing.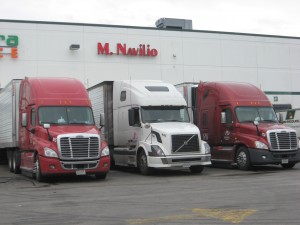 California pears, as well as Washington state blueberries are moving in good volume.  Washington apple loadings should be heavy again this season.
California pear loadings started a few weeks ago and have moved into good volume.  Volume is expected to hit about 4.5 million 36-pound cartons, up slightly from the 2012 crop.
More specifically, California pear shipments should total about 2.8 million from the river district, 1.2 million from the lake district and about 418,000 from the mountain district.
Washington blueberries, apples
Record Washington state blueberry shipments are currently taking place.  Last year Washington loaded 70 million pounds of blueberries, which was a record.  This year total shipments could set another record, with 80 million pounds of blueberries.
It will be August 10th When the official estimate  for Washington state apples shipments for the 2013-13 season will be released.  However, the state's apple industry already is predicting  between  110 and 125 million boxes will be shipped.
The harvest for the new crop of apples should start beginning the first week of August, with increasing shipments following in the weeks ahead.   There should be good loading opportunities for Washington apples in time for deliveries ahead of time to receivers for Labor Day (September 2nd).
Washington cherry shipments are now in peak volume, but are expected to end a couple of weeks earlier than normal.  This would mean the cherry season ending about the time produce haulers could switch to loading apples prior to the Labor Day weekend.
Washington cherries – grossing about $4600 to Chicago.
California pears – about $7700 to New York City.