Posts Tagged "Washington state apples"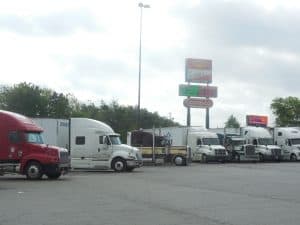 June 1st the amount of fresh granny smiths remaining in storage stood at 2.12 million cartons, down a whopping  54 percent from the same time last year and 45 percent from two years ago.  Meanwhile, other U.S. fresh market apples being held in storage on June 1st were up 12 percent over year-ago levels and 5 percent greater than the five-year average, according to the last monthly report from the U.S. Apple Association this season.
The granny smith volume in the U.S. was short from the start of the crop year, but the gap compared with last year was not as far.  The first storage report of the season from U.S. Apple, issued on November 1st, showed there were 13.78 million cartons of granny smiths to be hauled, off 12 percent from the 2015 November 1 figure.
The apple industry had shipped about 85 percent of the granny crop by early June, compared with 73 percent shipped at the same time last year.
New crop granny smith is expected to get underway around October 1st.
California granny smith loadings will begin by mid- to late August.  In the 2015-16 season, California shipped about 443,000 cartons of granny smith apple, about 25 pecent of the state's total fresh apple shipments.
Chilean packers are pretty much finishing up granny smith apples now, with sporadic controlled atmosphere rooms expected to open as late as July or early August. Some Chilean granny smith shipments have experienced bruising and bitter pit issues this year.
Yakima Valley, WA apple and pear shipments – grossing about $4200 to Chicago.
More Overall Apples in Storage
Total fresh U.S. apples remaining in storage as of June 1st was 25.4 million cartons, 12 percent above the same time a year ago but 15 percent lower than two years ago.  The U.S. Apple Association plans to release the 2017-18 crop estimate August 25th, and the first storage report for that crop will be issued in early November.
Washington state apples accounted for 24.03 million cartons (95 percent) of total U.S. fresh apple holdings on June 1st.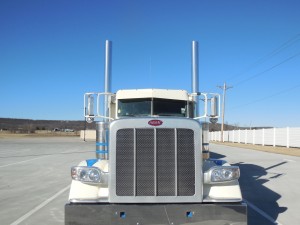 Apple shipments continue to be one of the best bets for produce haulers this time of the year, but with the huge amount of product remaining in storage could present some problems when it comes to claims.
About 3 million boxes of apples are being shipped weekly, mostly from Washington state, but so much fruit remains, there are rumblings of how well some apples are holding up in storage.  One problem cited is with shrinkage, particularly with the Honeycrisp variety, as well as with the smaller sized fruit sold in club stores in larger sized bags.  Additionally, there have been reports of problems with some Fuji apples.  Some are lacking full color, but more importantly is the problem of the fruit showing decay.
It is reported some of the poorest quality apples are being dumped, along with some sizes and grades that marketers are unable to sell.   Still, just use extra caution when picking up a load.
As of February 1st, there were about 95 million bushels of domestic apples for the fresh market remaining to be shipped.  That is a whopping 24 percent more than a year ago.  The total for February also is an astounding 35 percent greater than the five-year average.
Washington state apples account for about 84 million of the 95 million bushels of the fruit still in storage.  Michigan apples accounts for about 3.9 million, while New York apple shippers have 3.8 million and Pennsylvania about 1 million bushels.
There also are concerns among some shippers with the arrival of March when southern hemisphere apples begin arriving, will it hurt sales and shipments.  Imported apples often cost more, but that could become secondary to apple buyers (such as retailers) if the domestic fruit is coming out of storages with quality issues.
Western Michigan apples – grossing about $3500 to Dallas.
Hudson Valley, New York apples – grossing about $2600 to Atlanta.
Yakima Valley, Washington apples – grossing about $4300 to Chicago.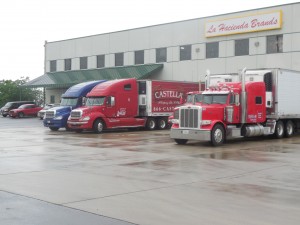 Washington state cherries and sweet onions will be available for loading in the coming weeks.
Cherry Shipments
It is more than two weeks away, but there should be plenty of loading opportunities with the arrival of near record Northwest cherry shipments.  Northwest cherries, that is led by Washington state, but also includes Oregon, will start shipping in early June, with decent volume coming in late June for the Fourth of July.  Estimates call for over 20 million boxes to be shipped this season, and possibly rival the record crop of 23 million boxes in 2012.  Last year, the region shipped only 14.3 million boxes.  The shipments this season will be the earliest start in four to five years.
Northwest cherry shippers expect to load 7 million boxes in June.  Peak loadings will occur in July when 12 to 13 million boxes are expected to be shipped.   In August, cherry loadings should hit 2 to 3 million boxes to end the season.
Walla Walla Onion Shipments
Temperatures were warming up in the Walla Walla River Valley during April and that is good news for owner operators, small fleet owners and otherswho annually haul Walla Wala onions, grown on about 600 acres.
Volume is forecast to be normal from the area, which usually ships around 1,000 40-pound units per acre.   That translates into around 600,00 cartons being loaded each season.  Shipments should get underway towards the end of June and run through mid-August.
Yakima Valley apples and pears – grossing about $7,000 to New York City.