Posts Tagged "California citrus"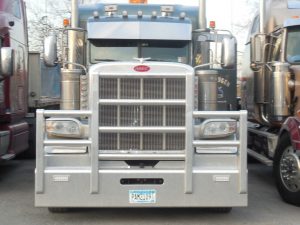 While the initial arrival of blueberries from Argentina has arrived by air, regular arrivals by boat at U.S. ports will be more common during the season….Meanwhile a California stone fruit shipper is shipping citrus for the first time.
The initial load of Argentina blueberries, which was over 50 tons, flew out of Tucuman's renovated airport September 23rd.  The Teniente General Benjamín Matienzo International Airport outside of Tucumans was closed over the summer for the runway to be reconstructed and extended from 2,900 meters to 3,500 meters. Member producers of the Argentinean Blueberry Committee, which accounts for 80 percent of the country's blueberry exports, celebrated the loading of 53 tons of berries on a Boeing 747 bound for Miami, according to a news release.
"We are pleased to be able to carry out the first full-load export of blueberries to the U.S., and we expect to continue in this direction, strengthening the (export) market," Federico Bayá, the committee's president, said in the release.
The airport renovations also included infrastructure and equipment improvements making loading commercial shipments smoother and safer. But the big change is the extended runway, which allows for a heavier load than was previously possible.
California Company to Ship Citrus
By Mountain View Fruit Sales
Reedley, CA — Mountain View Fruit Sales, known for shipping tree fruit, has announced they will be shipping California Citrus this season. Partnering with Eastside Packing they will be adding additional commodities to their premium quality and customer service based program.
"We have been working on getting into the citrus deal for many years, but finding the right growers and varieties can't be rushed, so we are pleased to announce we will be shipping mandarins and lemons for the 2017 season," said Mike Thurlow owner and CEO of Mountain View Fruit Sales.  "It is a natural for us as we are located right in the middle of the prime citrus growing region.  We will be utilizing the same aggressive marketing platform we currently use for our premium stone fruit program."
Kent Huckabay and Joel Gonzalez have joined the Mountain View Sales team, bringing expertise in citrus marketing to the table.  "We've worked with Mountain View for years on the tree fruit side, and their marketing strategy is well suited to apply to citrus,"  said Huckabay.   Mountain View Fruit Sales has been a leading marketer of tree fruit in California's San Joaquin Valley for over 20 years.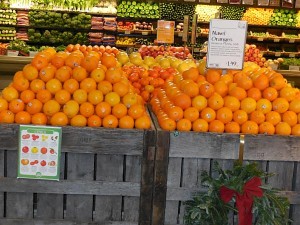 by Bee Sweet Citrus
FOWLER, Calif., –  Bee Sweet Citrus Sales Manager Joe Berberian welcomes the start of Bee Sweet's 2017 summer import program.
"Bee Sweet Citrus is grower, packer and shipper of premium California citrus," said Berberian. "While our domestic season has come to an end, we can continue to provide exceptional citrus to our consumers through our summer import program."
For over 15 years, Bee Sweet Citrus has been developing close ties with both Chilean and Peruvian citrus growers. In order to ensure that all imported products are safe, fresh and of high quality, the Bee Sweet Citrus Food Safety and Quality Control team ensure that all products are certified and audited in food safety, social accountability and sustainability.
"All imported citrus is sent straight to our facility where it's re-graded to ensure the high quality," said Bee Sweet Citrus Sales Representative Jason Sadoian. "Additionally, we offer our customers the ability to repack and reconfigure the fruit to any specific pack style that they may want during the program."
Between May and October, Bee Sweet Citrus receives imported Clementines, Navel Oranges, Cara Caras, Minneolas and lemons. In addition, the Bee Sweet Citrus sales team handles all import clearance, logistics, inventory and conducts weekly market analysis calls with their international partners.
About Bee Sweet Citrus
A grower, packer and shipper of California citrus,  the company was founded in 1987>  It is a family owned and operated company, and ships over 20 different varieties of citrus.
Apple Shipments
Thanks to a large amount of red delicious and gala apples, May 1 fresh market apples remaining to be shipped to at 38.7 million cartons, up 16% from a year ago and 7% more than the five-year average of 36 million cartons.
The U.S. Apple Association reported fresh market holdings on May 1 were 38.7 million cartons, up from 33.4 million cartons in 2016 but down from 44.9 million cartons to 2015.
Washington fresh apples in storage stood at 35.9 million cartons, which accounted for 93% of total U.S. fresh supplies.