Posts Tagged "Florida avocado shipments"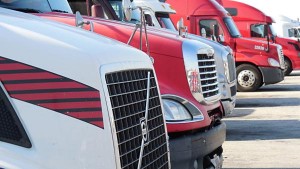 Excellent shipping seasons are shaping up  on both U.S. Coasts with California melons and with South Florida avocados.
California melon shipments from the San Joaquin Valley are on track for a good shipping season as initial loadings have started in recent days.
While melons are still coming out of the Yuma area, they will be winding down the last week of June as California is cranking up.  For example, Westside Produce of Firebaugh, CA will start loading melons from Huron in late June and will be soon shipping cantaloupe and honeydew from both Huron and Firebaugh.  This season is beginning later due to rain soaked fields delaying plantings.  Although no pest or disease problems due to the wet planting season have been detected, caution is recommended  when your truck is being loaded.  So watch for quality issues.
Five Crowns Marketing of Brawly, CA begins shipping watermelons and mini watermelons in Mendota and Tracy by the end of June.
Cantaloupes are targeted to start July 1 in Firebaugh and mid-July in Mendota and Patterson, followed by varietal melons and honeydews about 10 days after cantaloupes start.
Good supplies and steady shipments are expected throughout the summer.
Yuma melons – grossing about $5900 to Atlanta.
Florida Avocado Shipments
Florida avocado shipments are looking to be the best in two years.
Brooks Tropicals of Homestead, FL is the state's largest avocado grower and expects volume will be 20 percent above a year ago.  Shipments to markets will be particularly directed at receivers on the East Coast.  California ships 80 to 90 percent of the nation's  domestic avocados, so there is a big freight advantage for Florida's green-skinned varieties.
While the South Florida harvest started in May, early loadings were directly primarily to local markets.  However, out of state shipments pick up significantly in June.  There also is a trend for more Florida avocado shipments being delivered west of the Mississippi and into Canada.
Heaviest volume is expected after the Fourth of July, with shipments continuing through March.
Florida only shipped about 800,000 bushels during last year's short season, but observers are hoping to ship nearly 900,000 bushels this year.
South Florida tomatoes, vegetables, melons and avocados – grossing about $3600 to Boston.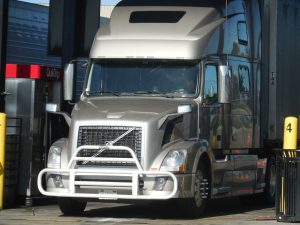 A seasonal shift in watermelon shipments is taking place, plus here's an update on loadings for California grapes, Florida avocados and Western onion shipments.
Watermelon Shipments Shift
Volume watermelon shipments are making a seasonal shift to new production areas.  Loadings are now taking place from fields west of Lubbock, TX.   Shipping will continue through September.  Both Indiana and Delaware should have watermelon shipments moving into good volume this week….Mexican watermelon shipments through Nogales, AZ are expected by mid October.
Delaware, Maryland and Virginia watermelon shipments – grossing about $1100 to New York City.
California Grape Shipments
In the week ending July 30, about 67 million pounds of California grapes were shipped in the U.S., down from 72.7 million pounds in the same week in 2015.  The July 30 total, was however, more than the 61.9 million pounds that shipped in 2014.  Year-to-date as of July 30, about 1.47 billion pounds of grapes had shipped in the U.S., down from 1.59 billion pounds last year.
San Joaquin Valley grape shipments – grossing about $6200 to New York City.
Florida Avocado Shipments
Florida avocado grower-shippers expect to ship about one-third less fruit compared to previous seasons.  Initially, about 1 million bushels of the green-skinned avocados were expected to be moved.   However, that estimate was later reduced to about 800,000 bushels.  Following an unfavorable growing season, grower-shippers are now eying 600,000-700,000 bushels, about 35 percent smaller than normal.  Typically, shippers such as New Limeco LLC in Princeton, FL as well as Unity Groves Corp. and Brooks Tropicals, both based in Homestead, FL, have peak loadings  in July, August and September.  Most shipments will be finished in December, although very light volume will extend through March.
Onion Shipments
Washington, Idaho and Oregon account for one-third of the nation's onion shipments.  The primary Pacific Northwest shipping locations for storage onions are in the Treasure Valley in western Idaho and eastern Oregon and in the Columbia Basin in Central Washington and North Central Oregon.   Three years ago Northwest onion shipments exceeded 32 million hundredweight.
Northwest onion volume is currently very light, but gradually increasing.  Much heavier shipments are taking place from southern New Mexico, averaging about 750 truckloads a week.  California's San Joaquin Valley has over 650 truck loads being shipped weekly.
Southern New Mexico onion shipments – grossing about $3100 to Chicago.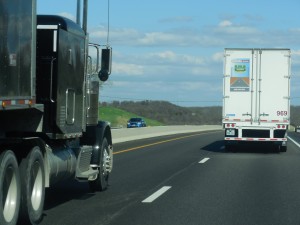 From Florida in the East to California in West, to Canada in the North, here's a look at opportunities for loadings in three different time zones.
Florida Avocado Shipments
South Florida avocado shipments will get underway nearly a month later than normal,  beginning with light volumes in late May.  Shipments will be light in June before heaviest loadings arrive in early to mid-July.  Shipments should hit about 1 million-1.1 million-bushel this season with south Florida green-skinned varieties.
June is expected to bring considerably smaller volume than usual, but shipments are expected to catch up with bigger volume later in the season.
Southern and Central Florida watermelons, vegetables and tomatoes – grossing about $3300 to New York City.
Ontario Asparagus Shipments
Just North of the U.S. border, asparagus loadings are underway from Southern Ontario.  An estimated 85 Canadian farmers in the province grow about 3,400 acres of asparagus.  Norfolk and Elgin County have the bulk of Ontario's asparagus farms, but there are others located in Chatham-Kent, Waterloo and in Essex County.  The weather has been a little cool, but as soon as it warms up, asparagus grows really fast and volume will take off.
California Apricot Shipments
Last year California apricot loadings hit a record low.  Only 35,000 tons were shipped.  In a normal year like 2014, shipments totaled  55,500 tons.
Grown mostly in Stanislaus, San Joaquin and Merced counties, California apricots account for about 98 percent of all apricots produced in the United States.  This year's apricot shipments should top 50,000-tons.
California Fig Shipments
California fig loadings have been underway in light volume from the Coachella Valley.  However, with the close of May primary volume will have shifted to the Southern San Joaquin Valley, although it will be mid June before shipments hit stride.  Two primary fig shippers are Western Fresh Marketing and Stellar Distributing, both based in Madera, CA, the heart of fig country.  About 35 percent of the fig volume goes to the fresh market, with the remainder being dried.
California fig growers produce 100 percent of the dried figs and 98 percent of the fresh figs grown in the United States.