Posts Tagged "truck rates"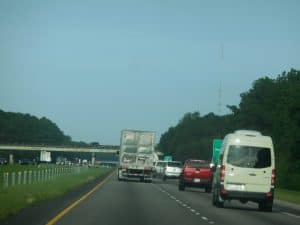 It is a bit amusing watching the produce industry's reaction to transportation rates and other issues.
Little thought is given to transportation – trucking or rail – until there are problems.  Those problems almost always center first on what's the cost of the truck?  Find the cheapest truck available is pretty the industry's unwritten motto.
This has typically been most true after demand for refrigerated equipment subsides entering the fall as produce volume is seasonally lower.  It continues until around March or so when spring produce shipments are increasing and demand for equipment rises accordingly.
Since last year this has all changed.  Another cycle in trucking has arrived.  These cycles typically last maybe three to five years.  The cycle that has ended saw rates for produce truckers remain pretty stagnant.  A sluggish economy with stagnant wages did not present as many attractive employment opportunities.
That's now in the rear view mirror as demand for trucks, and drivers is often outstripping supply.  Now there's near panic is some produce industry corners. Not only are freight rates substantially higher, but getting a truck at any cost is often a challenge.
Truck rates have recently backed off some, but spring is coming soon and we'll see how long that trend lasts.
The federal mandate for electronic logbooks certainly isn't going to help no one.  Truckers currently are allotted 14 hours of operating time, but how often do they waste much of this time at loading and unloading docks? When multiple pickups and drops are involved, the problems is only compounded.
While truck rates have plunged from only a month ago, they are still much higher than a year ago.
Rates from the California desert are currently about $7,400 to  New York City, off 15 percent from three weeks earlier.  However, the current rate is still 20 percent above the same time a year ago.
For a load of apples out of  the Yakima Valley in Washington state the gross freight rate is around $4,600 to Dallas, 20 percent below only a few weeks ago, but very similar to rates at the same time last year.
Rates from south and central Florida for tomatoes and veggies are mostly below $3000 now, which is 20 percent more that a year ago.
T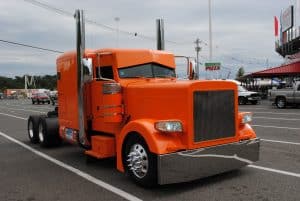 here's a lot of talk about soaring truck rates, including produce, and how long these levels will last, considering January is typically one of the poorest months for decent rates. Nobody really knows, so it is going to be very interesting once spring produce volume starts kicking in with March.
In January, some truck rates exceeded $10,000 from the Imperial Valley of California to New York City.  This compares to a $6,000 to $6,200 rate in January 2017. Two years ago, the rates were $5,800 to $6,000 to New York.
Florida has a similar situation where produce rates from central and south Florida to Baltimore were up 30 percent a week ago compared with the previous week, grossing $2,700 to$2,900.  The same time a year ago those rates were $1,900 to $2,200, and $2,100 to $2,200 two years ago.
While Florida volume is seasonally low compared to what it will be in April and May, product is moving fast partly because the Sunshine State has a significant freight advantage over Mexican vegetable shipments to many eastern seaboard markets.
In the Red River Valley of North Dakota and Minnesota a bumper red potato crop is 46 percent larger than a year ago.  Yet some observers believe potato shipments could be up to 20 percent more if the trucks were available.
Potato rates from Grand Forks, MN are $3 per hundred weight (cwt) higher than last year to South Florida, putting the gross freight rate at $6000. Rates to Boston from the valley are up $2 per cwt. and $2.50 to Chicago.
Significant credit has to be given President Trump cutting regulations, as well as the recent tax bill which is helping spur the economy.  Business is booming for many. This has increased demands for transportation services, plus there is a scarcity of qualified drivers, leaving many shippers scrambling to ship sold product.  There also are the adverse consequences of the electronic logging device mandate, making it difficult if not impossible to fudge on hours of service.
Many see a need for changes in hours of service.  For example, time spent waiting at loading docks counts against operating hours.  Produce is a supply and demand business and demand simply is outstripping the supply of available drivers.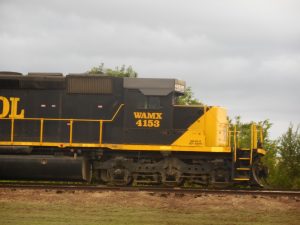 Even refrigerated carriers have their challenges hauling fresh produce, but it is an awesome mountain for rail entities, which is why there have been so many failures over the years.
Now we hear Railex LLC is ending service to the Southeast. although it claims it will be back one day.
The rail logistics transporter, based in Riverhead, NY,  ceased operations in Jacksonville, Fla. August 13th with its refrigerated perishables..
Rumors of the closing had been circulating since July.  The company apparently felt it was in its best interest to reassess the Southeast receiving location and close the Jacksonville location.  Railex was unable to properly structure its operations at the Jacksonville facility that was too small.  The company was operating with a short-term lease.
Railex is working with the Union Pacific and CSX railroads to find a service plan allowing timely deliveries to Southeastern customers through a different location.  Railex is hoping to negotiate a service agreement within the coming months.
The Jacksonville location was intended to be a temporary solution to satisfy customers that had long demanded Southeastern service.
"For various reasons beyond our control, Railex could not run the traditional unit-type train service into Jacksonville," Paul Esposito, executive vice president of corporate affairs said. "The transit times were two days longer than what we had planned and what our customers expected.  Now, two years later, during the peak summer season, with transit variabilities as well as the decline in truck rates, we find it difficult to sustain any significant volume into the area."
The carrier transported apples, carrots, onions, potatoes and wine to receivers via 64-foot refrigerated railcars.
Railex ships from Delano, CA, and Wallula, WA., and unloads and distributes at a Rotterdam, N.Y., refrigerated warehouse near Schenectady, N.Y.
The company opened the Jacksonville location in June 2014.
Rail companies have a history of basing their rates to a significant degree, on truck rates.