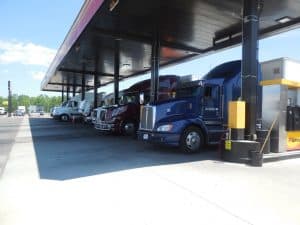 Wal-Mart will build a distribution center for fresh produce and other perishable items with land acquired from Port Canaveral in Florida.
Final approval of the sale of 271 acres of land to Wal-Mart Stores East LP was recently granted by the board for Florida's Port Canaveral, according to a news release. Terms of the transaction were not revealed.
The port had acquired the land on State Road 524 near Interstate 95 in Cocoa, in December 2014 at a cost of $1.95 million, according to the release. Originally, the port had plans to develop the area into a cargo distribution complex.
However, discussions that began in 2016 between the Canaveral Port Authority and Wal-Mart Stores resulted in a change in plans.
The port will use proceeds from the sale of the acreage to reduce debt, increase monetary reserves and address capital improvements.
According to a statement released by Wal-Mart last year, the retailer planned to use the ground to open a distribution center and refrigerated warehouse complex that will store fresh produce and other perishables and staff more than 200.
"Ultimately, Port Canaveral hopes to realize some economic benefit once the distribution center is complete and operational by way of increased cargo business through the port from Wal-Mart," Canaveral Port commission chairman Tom Weinberg said in the release. "The Port views this sale as a win-win for the region as a whole, as it stands to prosper from the distribution center, the first of several proposed development projects which could revitalize the SR 524 corridor and the surrounding communities."
About Wal-Mart
What started small, with a single discount store and the simple idea of selling more for less, has grown over the last 50 years into the largest retailer in the world. Each week, over 260 million customers and members visit the company's 11,695 stores under 59 banners in 28 countries and e-commerce websites in 11 countries. With fiscal year 2017 revenue of $485.9 billion, Walmart employs approximately 2.3 million associates worldwide.