Posts Tagged "Hrricane Irma"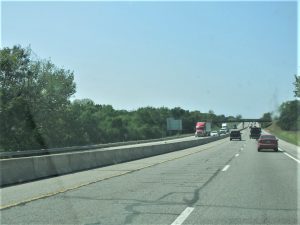 Florida fresh citrus shipments should increase this season, despite the state's expected 27 percent plummet in volume from a year ago, according to a USDA estimate in November. This would cut the crop to 50 million boxes.
The primary culprit is Hurricane Irma that hit Florida September 10th.
Florida grapefruit shipments are forecast to be 4.65 million boxes, down 40 percent from last year.  The November forecast in down from the last one issued in October, but many in the Florida citrus industry believe actual harvest numbers will be even lower.
For long haul truckers of refrigerated products, this may not be all bad news.  For example, DLF International Inc. of Vero Beach, FL expects to ship more fruit to the fresh market this season. The company's October fresh volume doubled over the same period a year ago.  At the same time it will be sending less product to processors.
Florida Classic Growers of Dundee, FL is the marketing arm of the Dundee Citrus Growers Association.   It actually has more citrus than a year ago.  The company has been shipping sunburst tangerines, which should continue into December.   The firm's grapefruit loadings got underway in early November and should continue into January.  Florida navels and hamlin oranges began in early November, and may last through December. The valencia harvest for the cooperative should start in January and continue into June.
Seald Sweet LLC of Vero Beach is starting valencia shipments earlier than normal to help make up for early and mid-season varieties that had a shorter than usual season.  Seald Sweet, which lost at least 30 percent of its oranges to the hurricane expects to ship a higher percentage of its citrus to the fresh market.
At IMG Citrus Inc. of Vero Beach, 35 percent of its fruit was lost to the storm.  IMG had planned a volume increase prior to the hurricane because of maturing groves and the acquisition of additional acreage.  Following Irma, IMG, sees its shipments declining 10 to 15 percent from a year ago.  The company expects light volumes until the end of the year, but good volume coming with the New Year.