Posts Tagged "watermelon shipments"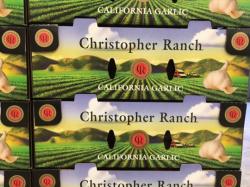 It's summertime in overdrive and here are some loading opportunities you might not have thought of including garlic, watermelons and sweet onions.
Watermelon Shipments
Nationally summertime watermelon shipments have been decent so far this season, with heavy volume available for shipments arriving at destinations in time for the Fourth of July holiday.  Strong shipments will continue in the weeks ahead as several states are just starting, or will be soon getting underway.
Georgia is leading U.S. shipments averaging around 5,000 truck loads per week.  Volume will start declining in a few weeks.  However, South Carolina's watermelons shipment are underway and increasing.  Carolina moved nearly 400 truck loads in the past week, but volume will be higher with each passing week.
Texas is in a similar situation, particularly in the eastern part of the state.  It shipped about 400 truck loads last week, but volume is rapidly picking up….While the desert areas of California are winding down with watermelon loadings, the San Joaquin Valley, particularly in the southern area around Bakersfield, is building.  Around 500 truck loads were shipped a week ago.
Onion Shipments
Sweet onions shipments out of Walla Walla, WA started in mid June and this season there should be more normal conditions in terms of volume and and timing, at least compared to 2016.
Last year, Walla Walla sweet onions had an early start and finish to the season
Garlic Shipments
California garlic shipments got underway in mid June and will continue until mid September.  Christopher Ranch of Gilroy, CA, as well as other operations were off in volume 15 to 20 percent last year.  However, shipments this year are expected to be more normal with fewer quality issues.
Christopher Ranch is celebrating its family owned farming heritage with colorful, new boxes for its 2 lb. and 3 lb. fresh garlic bags. The new box is in full color using custom artwork representing a California garlic field.
It is hoped by the shipper that the new  look will make it easy for consumers to find fresh California Heirloom Garlic in the midst of all the other shipping boxes.
The company has the only garlic in the U.S. commercially grown from heirloom seed, the same seed discovered by Don Christopher in the 1960's.
Salinas Valley vegetables – grossing about $5400 to Chicago.