Posts Tagged "California kiwifruit shipments"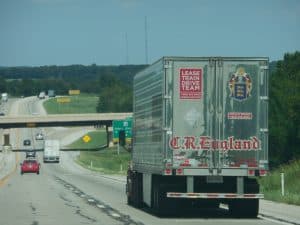 The first shipping forecast for California kiwifruit has been issued, while we take a look at coming mango imports, and domestic apples loading opportunities.
California kiwifruit shipments are expected to be off only a little from a year ago when California growers produced 31,324 tons.  An initial forecast this season, which is called by some "conservative," estimates there will 30,449 tons of kiwi.  About 98 percent of the U.S.-grown kiwifruit is produced in California.
Around 80 percent of of the crop is shipped to domestic markets, while some fruit exported, primarily to Mexico, Canada and Japan.
California kiwifruit shipments occur from late September until April
Western Fresh Marketing Services Inc.,  of Madera, CA. should start initial shipments the third or fourth week of September.
The Flavor Tree Fruit Co. LLC, Hanford, CA., will have 86 acres of gold kiwifruit grown under large tents this season as the company plans to ship about 50,000 cartons of gold kiwifruit from October until January and possibly February.
Mexican Mango Imports
Imported mangoes from Mexico should continue through September.  Light volumes of imported mangoes from Brazil are now arriving at U.S. ports.  Brazilian mango imports will peak in mid October and run until November, with a projected 7.8 million boxes.
Meanwhile, Through the week ending Aug. 12th, Mexico had shipped about 67.9 million boxes, up from about 66 million boxes through the same week in 2016.
 Apple Shipments
The U.S. Apple Association projects a 248.3 million carton crop for 2017-18, which would be 8 percent smaller than last year, but right on the 5-year average.
"There's every reason to be optimistic about this year's apple crop," said Mark Nicholson, co-owner of Red Jacket Orchards, Geneva, N.Y.
The estimate is only 400,000 42-pound cartons lower than the USDA estimate from a few weeks ago.  The estimate came at the conclusion of the association's annual Apple Crop Outlook and Marketing Conference, August 24-25 in Chicago.
The Washington crop is estimated at 159.5 million cartons, 1 percent higher than the 5-year average but 8 percent smaller than last season.  New York's crop is estimated at 28 million cartons, 1 percent above the 5-year average and nearly the same as last year's production.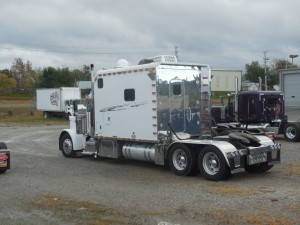 Here's a look at loading opportunities for California kiwifruit, as well as imported kiwi and blueberries.
If you're looking for California kiwifruit shipments, loadings are purposely being delayed.  The reason is imported Chilean kiwi is still in the pipeline.  California shippers are holding off for the end of the Chilean season so prices will improve.  California volumes will probably be down about 10 percent this season, but there will still be plenty of product.   Look for good California loading opportunities to start by late November.
Meanwhile, imported Italian kiwifruit should start shipping in volume on the East Coast by late November.  Italian kiwifruit shipments to the U.S. are expected to be about 10 percent higher than last season.  Imported New Zealand kiwi will be available through November.
Southern California kiwi, citrus and vegetables – grossing about $6400 to New York City.
Argentina Blueberry Imports
Frost in Argentina affected blueberry production, so imports of Argentine berries have been light in the United States.   Argentina blueberry imports are now increasing, but have been off by as much as 60 percent due to cold weather and rain in South America and will remain lighter than normal for weeks to come.  Arrivals by boat are occurring on both coasts.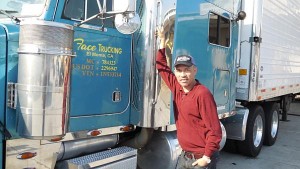 Here's a round up of California produce shipments ranging from kiwifruit, to lettuce and honeydew.
California's kiwifruit shipments should be a similar to last year, with initial production estimates pegged at around 6.5-6.8 millon 7-pound-tray-equivalents.
Last season, volume finished with about 7.4 million tray equivalents.  Harvest should get underway for most growers the first two weeks of October.  Fruit can be held in storage and marketed until about April of next year.
About 75 to 80 percent of production will be shipped within the U.S., with Mexico and Canada being the p;rimary export markets.
California Lettuce
California lettuce shipments have been down and will continue to be significantly lower than normal shipments until loadings  shift to Huron in the San Joaquin Valley the second week of  October.
Salinas lettuce continues to have quality problems because of trip digit temperatures this fall, which is resulting in seed seem that reduces yield and weight of the lettuce heads.  Lettuce shipments out of Huron will last about three to four weeks as the new harvest of lettuce begins from the desert areas of California's Imperial Valley and Yuma, AZ.
California honeydew
California honeydew shipments from California are down,  partly due to less acreage planted due to the California drought.  The state's water shortage has growers cautious about overextending themselves with too many supplies and too little water.
Central San Joaquin Valley fruits and vegetables – grossing about $6000 to Orlando.
Salinas Valley vegetables – grossing about $5200 to Detroit.